Last year was a banner year for FSU graduate students in the fellowships and awards arena, with graduate students receiving over 5.1 million dollars in external fellowships and awards. The Office of Graduate Fellowships and Awards wants to work with you to make the 2022-2023 academic year even more successful!
If you have won an external award for the current academic year, we want to celebrate you. Please submit your award information here.
If you are interested in applying for fellowships and awards but don't quite know where to begin, check out the Office of Graduate Fellowships and Awards Let's Meet webpage for more information on how to jumpstart your fellowships and awards journey.
---
Fellowship Pro-tip: Letters of Recommendation
OGFA: How do you view your role as a letter writer? What do you hope to convey in your letters as the recommender?
Dr. Leushuis: Recommendation letters are very important for funding and grant agencies, and/or for admission decisions for graduate degree programs. It is the part of the applicant's dossier that provides a review committee the best close-up picture of the candidate, their interests, background, and professional personality and vision. As a letter writer, I therefore strive to provide a picture of the applicant that emphasizes their uniqueness, i.e., not a general "excellent" but "what makes this particular individual stand out." For this purpose, giving examples (for instance, how impressed I was with their performance on a specific assignment they did in one of my classes; or the way in which they showed to be good team-players in a specific collaborative project) provides more valuable information than broad and abstract brushstrokes about their general performance over time.
We know faculty are busy and often have multiple letters to write at a time. How can students facilitate the process of letter writing? What materials should students provide to recommenders? How long before a submission deadline should students request a letter?
This is an especially important question: faculty need ample time! That is not because writing the letter in and of itself takes that much time (though a strong and supportive letter will easily take a faculty member a couple of hours), but because with everything else on their plates (teaching, research, administration, etc.) that kind of time investment needs to be planned in a timely manner. The very minimum is two-weeks' notice, but the longer the better. Personally, I prefer being contacted via email first for an initial "heads-up"/request, and then, after I agree, I would like to receive the full request with more details and the accompanying materials (as attachments) all in one email that I can keep in my inbox as a "to do". Students should always provide the exact deadline for the submission of the letter in that same email. This helps with the planning. The materials provided will depend on the nature of the funding opportunity, but at the very least I would submit a CV and a letter of intent for that particular opportunity (one or two pages), or a summary of the proposal if it is a grant. If the student has classwork that was previously done with a certain faculty (such as a paper), it is good to provide this as well.
It can feel awkward to remind a professor about an upcoming submission deadline. How do you like for students to remind you to submit the letter?
Students should never think of reminders as "awkward": If done politely and in a reasonable time frame (i.e., a "friendly reminder" a few days before the deadline), they are needed and much appreciated. I always sincerely thank students for reminding me of the deadline. Closing the request with "please let me know if you have any further questions" is also helpful to make the reminder a natural part of the process.
Is there any general advice you'd like to share with students regarding selecting recommenders and asking for letters of recommendation?
With all the etiquette and formalities, please don't forget that for faculty, writing recommendation letters and helping to provide opportunities for our students is a normal and much needed part of the job. While faculty may complain about being busy (they are), most faculty I know will consider it a true pleasure to recommend their students for the best opportunities out there!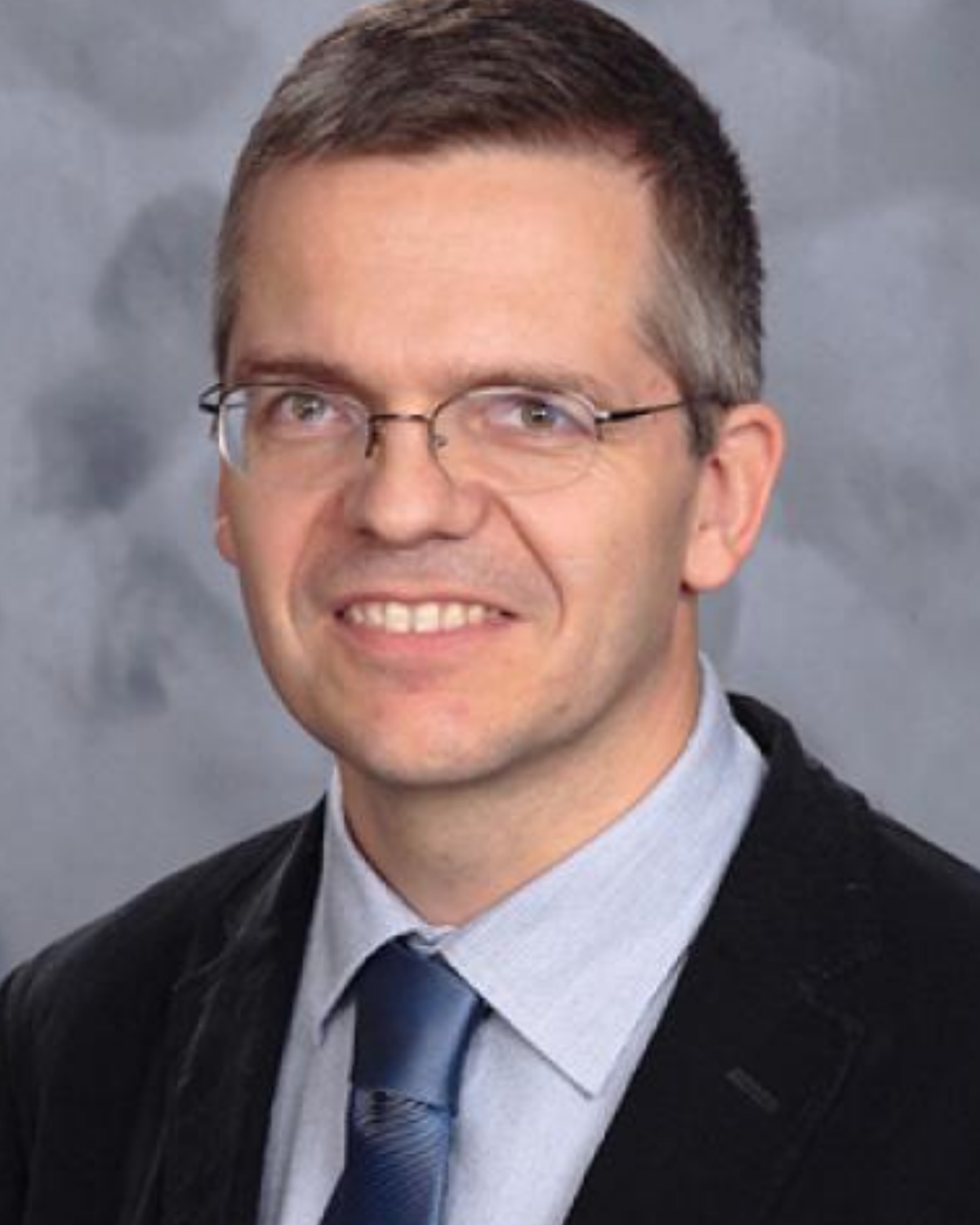 Dr. Leushuis is Chair and a Professor of French in the Department of Modern Languages and Linguistics. He specializes in French and Italian Renaissance literature, with a particular focus on early modern dialogue, the literary treatment of love and marriage, Franco-Italian literary connections, gender studies, literature and spirituality, and the works of the Dutch humanist Desiderius Erasmus.
Learn More
---
Graduate Students in the News
---
If you are a current FSU student, please register with your FSU email address.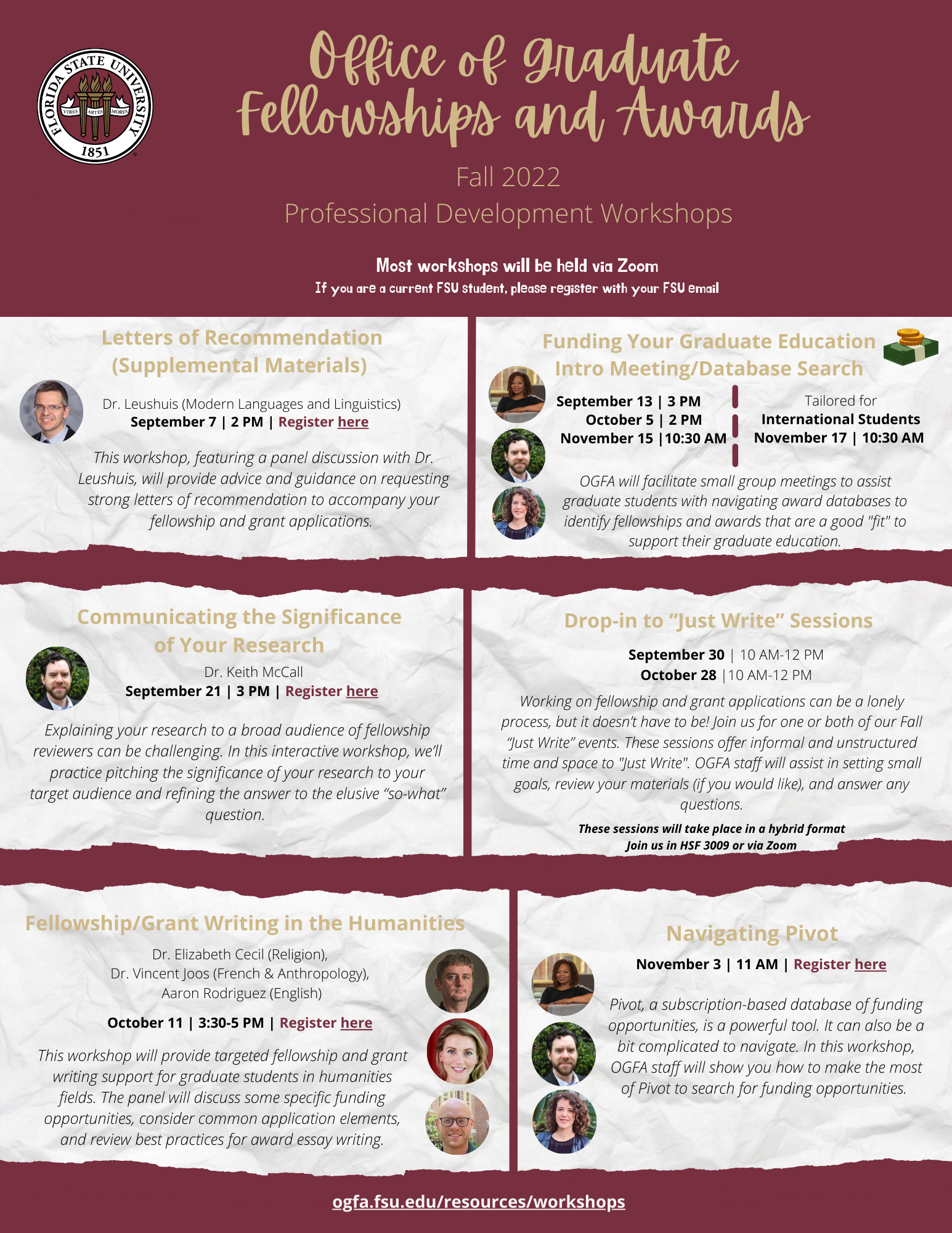 Letters of Recommendation (Supplemental Materials)
September 7 | 2-3 PM | Register here
This workshop, featuring a panel discussion with Dr. Leushuis (Modern Languages and Linguistics), will provide advice and guidance on requesting strong letters of recommendation to accompany your fellowship and grant applications.
Funding Your Graduate Education: Intro Meeting/Database Search
OGFA staff will facilitate small group meetings to assist graduate students with navigating award databases to identify fellowships and awards that are a good "fit" to support their graduate education.
Communicating the Significance of Your Research
September 21 | 3 PM | Register here
Explaining your research to a broad audience of fellowship reviewers can be challenging. In this interactive workshop, we will practice pitching the significance of your research to your target audience and refining the answer to the elusive "so-what" question.
Write in Community - Drop-in "Just to Write" Sessions
Working on fellowship and grant applications can be a lonely process, but it doesn't have to be! Join us for our Fall "Just Write" sessions. These sessions offer time and space to "Just Write". OGFA staff will assist in setting small goals, review your materials, and answer questions.
These sessions will take place in a hybrid format. Join us in HSF 3009 or via Zoom. Light refreshments will be provided.
Fellowship/Grant Writing in the Humanities
October 11 | 3:30-5 PM | Register here
This workshop will provide targeted fellowship and grant writing support for graduate students in humanities fields. Panelists, Dr. Elizabeth Cecil (Religion), Dr. Vincent Joos (French & Anthropology), and Aaron Rodriguez (English) will discuss some specific funding opportunities, consider common application elements, and review best practices for award essay writing.
Funding 101 - Navigating Pivot
November 3 | 11 AM | Register here
Pivot, a subscription-based database of funding opportunities, is a powerful tool. It can also be a bit complicated to navigate. In this workshop, OGFA staff will show you how to make the most of Pivot to search for funding opportunities.
---
All award titles below are hyperlinked to the award webpage.
Please use this link to enroll in OGFA's Fellowships Canvas Courses. We created those sites to guide students through the process of applying for competitive fellowships, scholarships, and awards. Resources include introductions to various funding mechanisms, annotated and supplemental guides designed to assist students in various stages of the fellowship application cycle for each award, webinar links (if available), tips and links to a variety of other resources.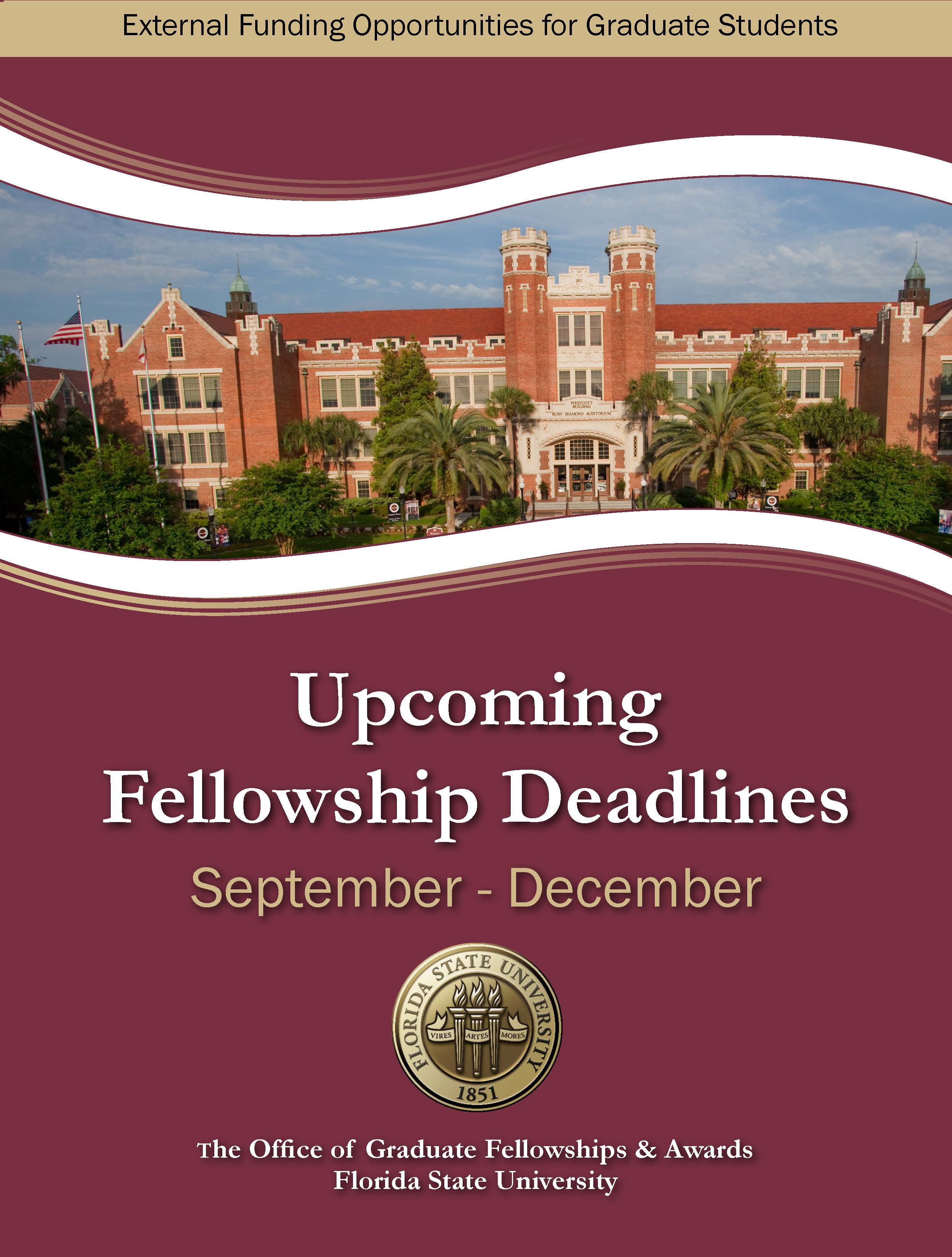 Funding Booklet
---
Celebrating Graduate Education
The work and research in action of graduate students at Florida State University broadly impacts the campus community and the world around us. OGFA initiated the Grad Impact: Digital Narratives Project to capture and amplify the lived graduate student experience at FSU. Check out some of our grad student highlights below.
Click here to see more #Gradimpact student profiles
---
Coffee and Conversation Video Series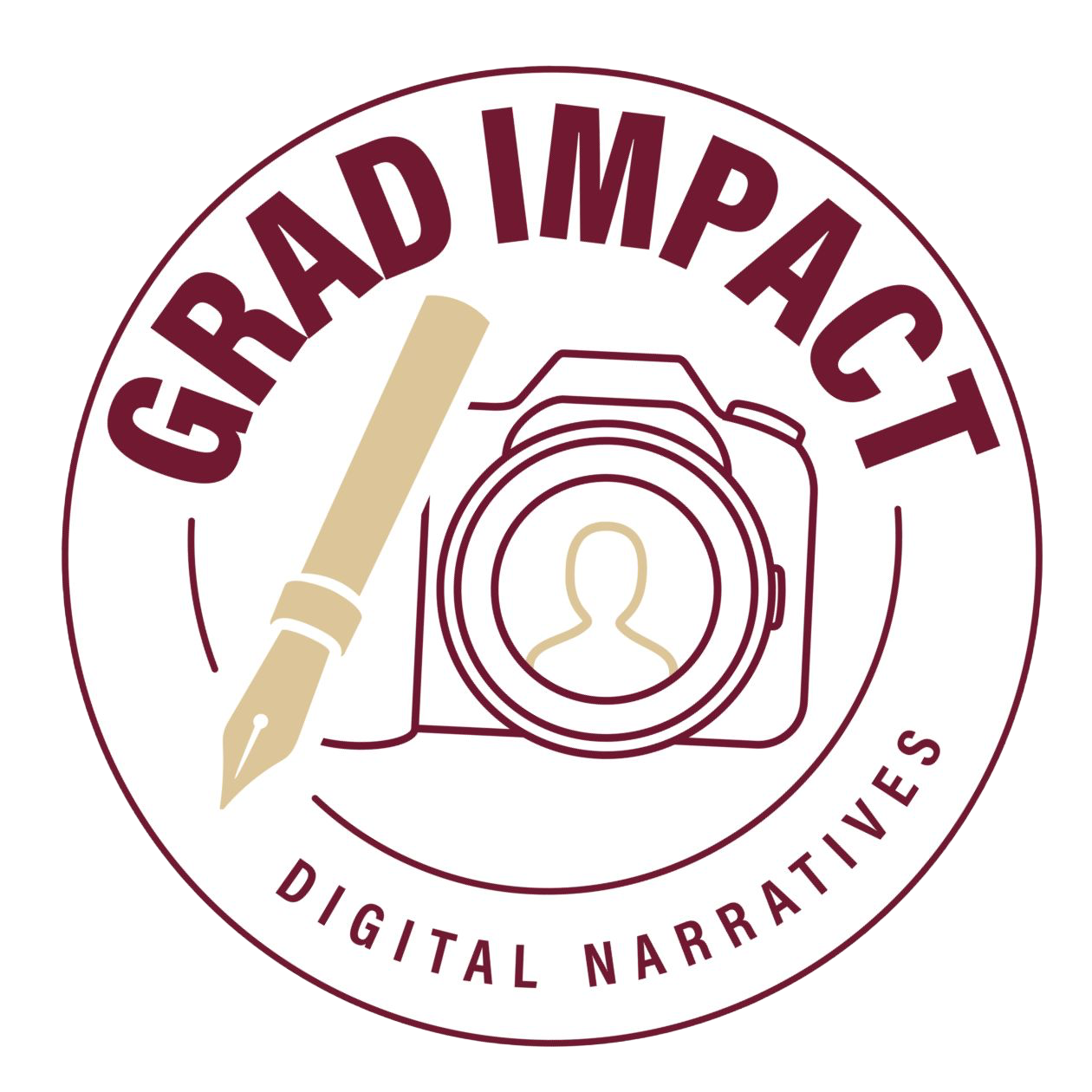 Coffee and Conversation video series was created to build community amongst graduate students during the global pandemic when all things teaching and learning shifted to a remote space. The virtual video chats are informal and allow graduate students to engage in discussion about their research, a typical day in the life as a graduate student, and other topics. During these interviews, graduate students serve as an inspiration to others by sharing their lived graduate student experiences. To date, 78 video interviews have been published on The Graduate School's YouTube page.
Interested in an interview? Reach out to Honorine Rouiller (hrouiller@fsu.edu), Digital Narratives Program Manager! To share your story or nominate a Rockstar graduate student for us to highlight, submit information here.
---
title-inside title-centered
2