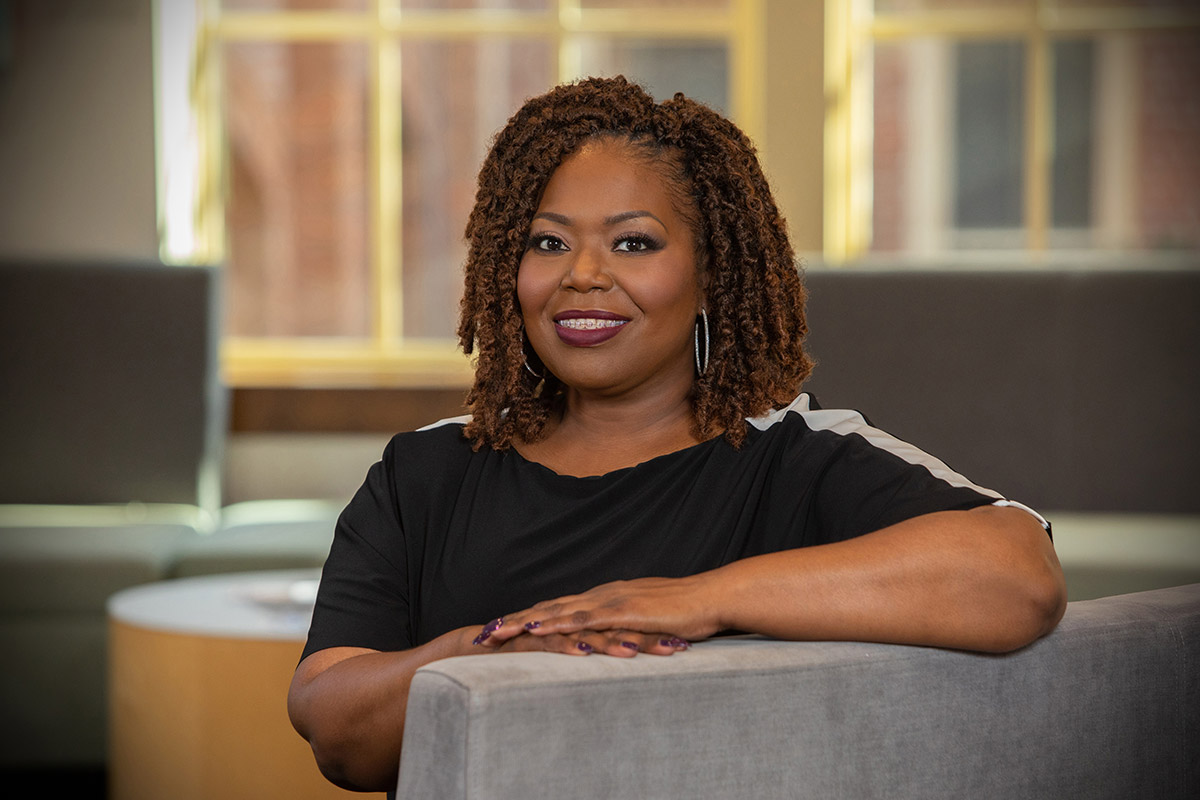 Dr. Adrienne P. Stephenson
Assistant Dean, The Graduate School
Director, Office of Graduate Fellowships and Awards (OGFA)
McKnight Fellowship Program - University Liaison
Digital Narratives: GradImpact Lead
apstephenson@fsu.edu
---
Adrienne P. Stephenson serves as Assistant Dean in The Graduate School and Director of the Office of Graduate Fellowships and Awards. In this role, she provides ongoing professional development and early career preparedness for graduate students through fellowship advising. Dr. Stephenson also serves as the McKnight Doctoral Fellowship Program Liaison and previously served as the FAMU Feeder Program Liaison. She plays a critical role in advocating for the overall success of all students with a particular interest in graduate education for those from underrepresented minority groups. She is passionate about mentoring, coaching and challenging the next generation of leaders.
She was awarded the Partner with a Purpose Award from the Division of Student Affairs in 2019 for her work with departments and offices all across campus. In 2018, she was awarded the Excellence in Teaching and Undergraduate Advising Award for her mentoring support of undergraduate students. In 2016 and 2018, she was awarded the William R. Jones Mentor Award and Dr. Tribble Award by the Florida Education Fund for her service to and mentorship of Black and LatinX doctoral students at Florida State University. 
Prior to her current appointment, Dr. Stephenson served as STEM Center Director at Tallahassee Community College (TCC) where she managed the NSF FAMU-TCC Bridges to the Baccalaureate in the Biomedical Sciences, Florida Georgia Louis Stokes Alliance for Minority Participation (FGLSAMP) and NSF STEM Star Scholars Programs. She also served as a Science Specialist/STEM Coordinator at the Florida Department of Education for several years in the Bureau of Curriculum and Instruction and the Bureau of School Improvement.
She received her B.A. in Chemistry from Lincoln University in Pennsylvania and a MS and PhD in Pharmacology and Toxicology from Florida A&M University. 
"I have been given this mountain to show others it can be moved."

AUTHOR UNKNOWN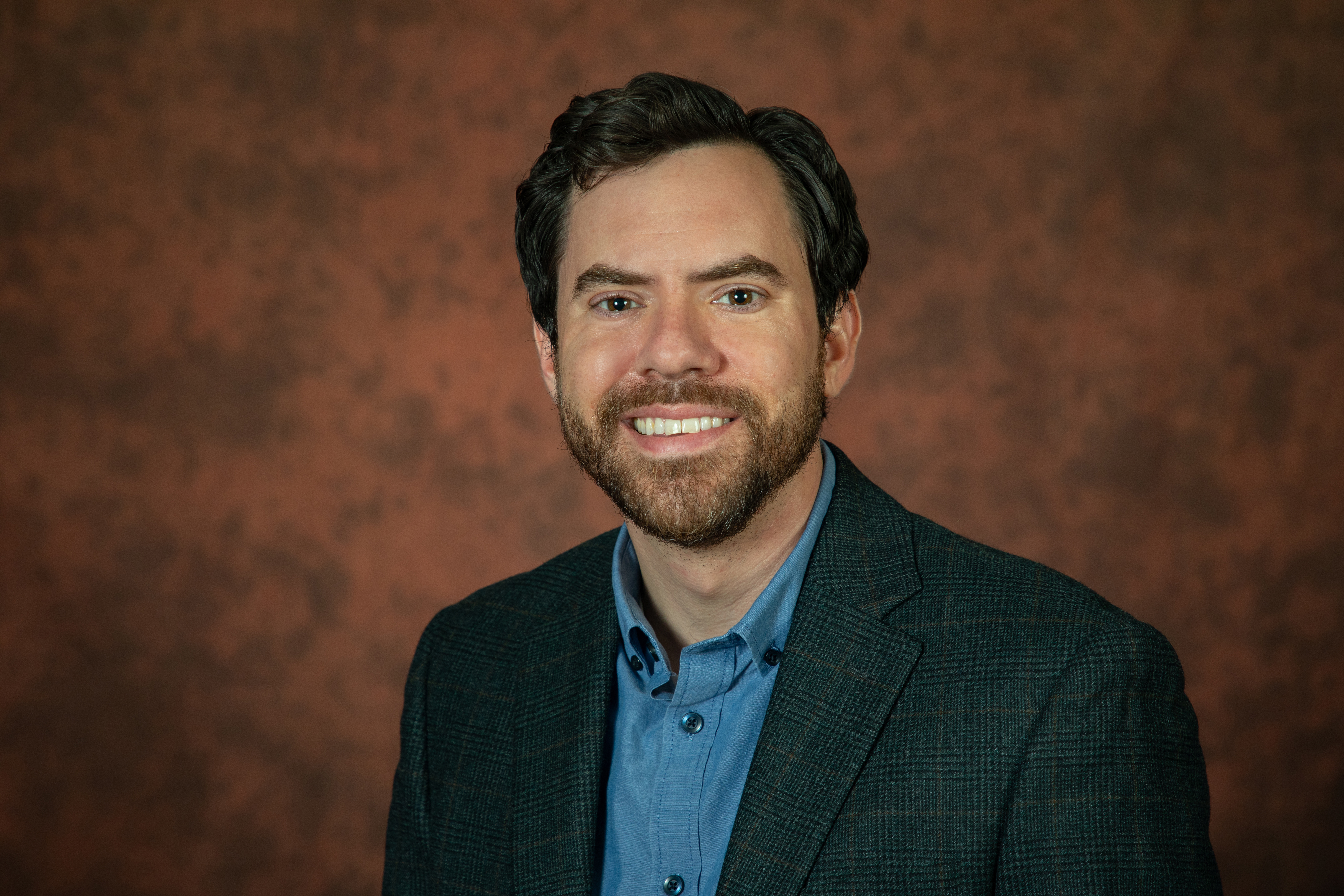 Dr. Keith D. McCall
Assistant Director, Office of Graduate Fellowships and Awards (OGFA)
kmccall2@fsu.edu
---
Keith D. McCall serves as the assistant director for the Office of Graduate Fellowships and Awards, providing professional development and external fellowship application support for FSU graduate students. In addition to mentoring graduate students and providing feedback on all stages of fellowship applications, Dr. McCall assists OGFA's outreach, engagement, and administrative capacities.
Prior to joining the Office of Graduate Fellowships and Awards, Dr. McCall served as Public Humanities Postdoctoral Fellow at Rice University's Humanities Research Center, where his research focused on the history of climate change in the Houston region. Before that, Dr. McCall taught history and public history courses and was book review editor at the Journal of Southern History. Dr. McCall earned a B.A. from the University of Florida, an M.A. in history from the University of Mississippi and a Ph.D. in history from Rice University.
---
Originally from France, Honorine is currently a doctoral candidate in French and Francophone Studies in the Department of Modern Languages and Linguistics at Florida State University. Her research interests include the Algerian War and its consequence on French nationality and identity with a particular attention to the notion of memory. Her primary objects of study are life writing in graphic novels. Prior to her arrival at FSU, she earned a BA in English in France and MA in French from the University of Arizona in 2018..
As the Graduate Assistant in the Office of Fellowships and Awards, Honorine serves as the Program Manager for the GradImpact: Digital Narratives project. Since 2017, the project has served as a space to highlight and bring to life the graduate student experience at FSU through oral histories that live as video and written narratives in multiple web platforms and social media. Honorine assists the office with website maintenance, outreach, mentorship of interns, and she serves as an ambassador for the office in various capacities.
Honorine is a member of The Fellows Society and serves as the OGFA representative for the HSF Student Advisory Board. To learn more about Honorine, check out her GradImpact video.
title-inside title-centered
2