Certain applications request a brief personal statement, which is, above all, an academic personal statement. This provides you with an opportunity to illustrate your motivation, goals, and dedication to your studies. It is important to consider how your personal statement enhances your overall proposal and how you fit the mission of the funding sponsor.
Every suitable candidate for the most competitive academic fellowships has a high GPA and outstanding recommendations. What distinguishes the top candidates from the others is the quality of their personal statement. It needs to showcase your accomplishments as well as communicate your vision for what you could achieve in the future. Most importantly, your personal statement should make the selection committee members remember you.
Many students have said this is the hardest thing to write. You are introducing your best self to people who do not know you and who are reading hundreds of these applications. Show that you are acquainted with your chosen field and that you know the central questions and issues in that field.
It is absolutely essential that you have faculty members review this document. Give it to anyone who is writing you a letter of recommendation, and ask for their feedback.
---
Pro-Tip by a Graduate Student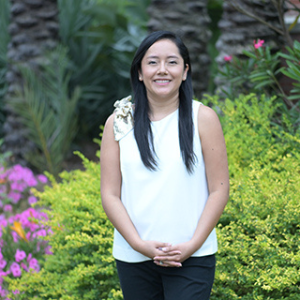 Natali Ramirez-Bullon, Recipient of multiple Fellowships and Awards such as AAUW American Dissertation Fellowship (2021)
"When I am preparing my application to any grant or fellowship, I always read the objectives and mission of the institution so I can align my application to them. In the case of AAUW, their mission is "to advance gender equity for women and girls through research, education, and advocacy."  I used that as my guideline to select the examples I used to demonstrate my commitment to women. I also incorporated some of those examples into my career goals. For example, I highlighted my commitment to mentoring women to reduce gender disparity in conservation decision-making (my research focuses on conservation biology). I looked for examples where it has been shown that a greater proportion of women in leadership roles increased conservation success. I mentioned my involvement on co-creating our department's first diversity statement and other initiatives. In the commitment to women and girls' section, I shared my personal story about how I perceive gender inequality and what actions I took to try to do my part.
To plan my application, I made a list of all the things I did to help women since middle school. Then I selected the examples that were the most relevant. I chose some that reflected advocacy, leadership, and education and provided examples for each step of my career starting from high school to the present so that I could show a longer term commitment to this issue, which was of central importance for the fellowship."
---
Workshop: Crafting a Competitive Personal Statement
Join Emily Saras, doctoral candidate and recipient of multiple awards including Fulbright and the PEO Scholar Award, in this workshop entitled "Crafting a Competitive Personal Statement." In this session, she provides tips on crafting a competitive personal statement from scratch to finish.
title-inside title-centered
2