Your letters of recommendation are an important component of your application and should be taken seriously. Your letters should come from people who know you well and can speak to why you are a good fit for the award you are applying for. Since your application as a whole is painting a picture of who you are, consider how each letter writer can support other components of your application. Help your letter writers write strong letters for you by ensuring that you provide them with information about the fellowship or award you are applying for as well as the details of your project. In doing so, your professors will be able to tailor their letters to the specific fellowship. Avoid submitting general letters of recommendation that could be used for multiple purposes. Most importantly, make sure to allow enough time for your professors to compose and submit the letters before the deadline!
---
Pro-Tip by a Graduate Student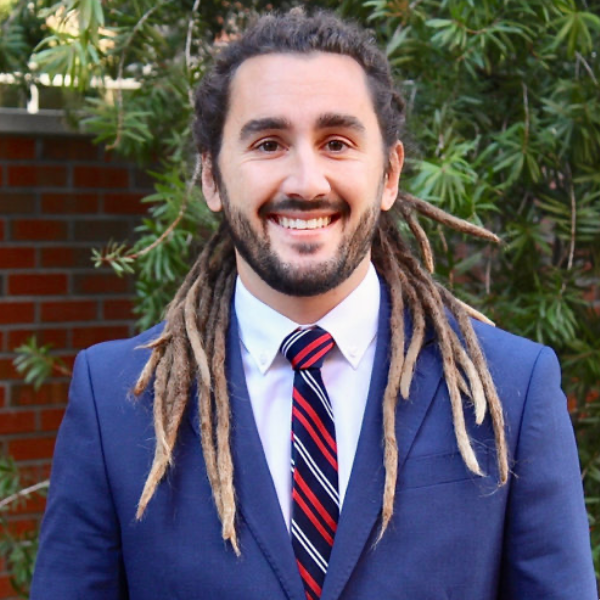 Bryan Keller, Recipient of over $100,000 in Fellowships and Awards
"Letters of Recommendation are important, and you should not ask someone to write you a letter if they do not know you well. Most reviewers would rather hear from your manager of a couple years vs. a department chair who has only interacted with you a few times. Additionally, the letter of recommendation should directly address the published rubric, so inform your letter writers what you hope their letter will contain. Also, try to diversify who you ask to write a letter. Reviewers like to see these letters highlight different parts of your character and abilities, so having three letters from professors who have interacted with you in the same capacity is not ideal." 
---
Letters of Recommendation Workshop
This workshop, featuring a panel discussion with Dr. Leushuis (Professor and Chair of the Department of Modern Languages and Linguistics), will provide advice and guidance on requesting strong letters of recommendation to accompany your fellowship and grant applications.
title-inside title-centered
2