Toshiaki Kanai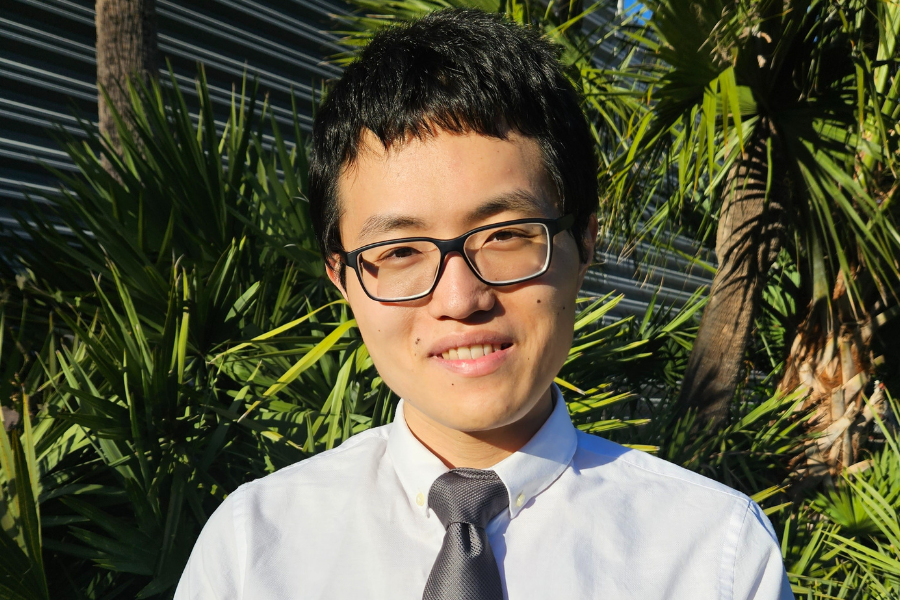 "Getting professional skills to continue research"
College: Arts and Sciences
Degree Program: Physics
Degree: Doctoral
Why FSU?
Through collaborative work with my current professor, Dr. Wei Guo, I got a desire to continue research in the Department of Physics. The financial support was limited at my previous institution, so I thought about leaving academia. It was during this time that Dr. Wei Guo offered me the research assistant position. I chose to attend FSU to join his team.
Motivation to pursue a graduate degree
I desire to continue academic research in physics. A graduate degree is a minimum to get a professional research position. This encouraged me to pursue the degree.
Importance and/or impact of research and work
My research focuses on two subjects: quantum fluids and quantum computing. Quantum fluids open a novel direction in turbulent studies, which may solve long-standing questions in fluid science. Quantum computing offers new computational methods, that may be significantly faster than traditional computers. Both of them will influence our lives through engineering applications in the future.
Career aspirations
I desire to obtain research positions that may contribute to the development of science and plan to continue my career in academia.
Advice for anyone considering graduate school
A graduate degree is not necessary for your life, but it may enrich your life. Getting a graduate degree is hard work, but you can learn many professional skills. If you want to dive into a professional community with a strong passion, graduate school is not a bad option.
Accomplishments during graduate career
I am proud to have received the Artes Award, one of the Student Employee of the Year Awards at FSU in 2022, the Best Poster Award in The 29th International Conference on Low Temperature Physics, Sapporo, Japan in 2022, third place in Graduate Physics Scholarship Competition at FSU in 2023, and the Best Poster Award (2023) at the Quantum Science and Engineering Symposium at FSU in 2023. I am also proud to have published nine peer-reviewed articles, including two publications as the first author in Physical Review Letters, one of the most prestigious journals in Physics. I also have two additional papers under review.