Timothy Ramsey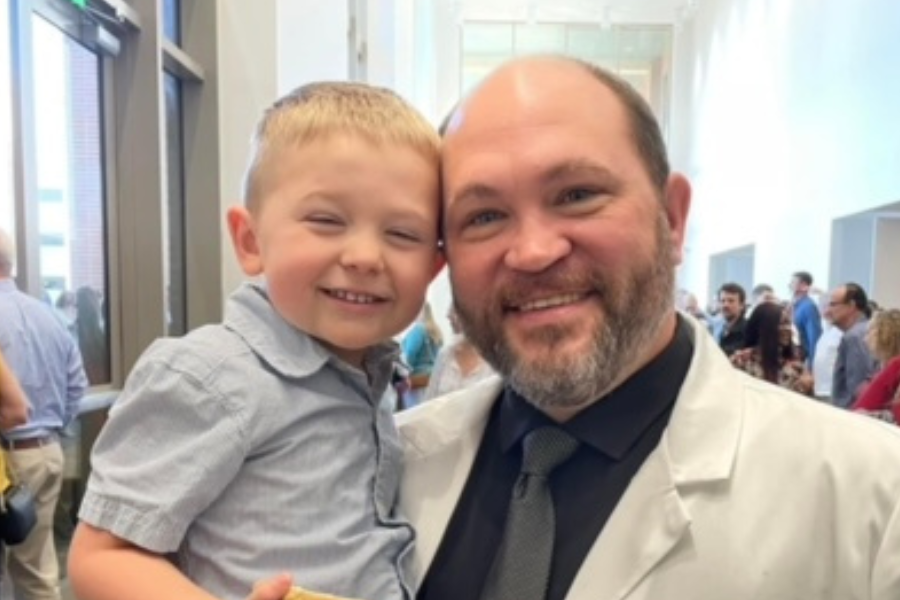 "Maximizing practice for better outcomes"
College: Nursing
Degree Program: Nursing
Degree: Doctoral
Why FSU?
I chose FSU because it was the best ranked Nursing Program that I was accepted into. This program allowed me to challenge myself and be held to a higher standard, which is important when charged with caring for the sick.
Motivation to pursue a graduate degree
To be honest, I had been a registered nurse for ten years when my son was born. He is the reason I chose to pursue my graduate degree, because I wanted to be able to not only provide the best possible life for him, but also to set an example for him that anything is possible if you're willing to dedicate yourself to a cause. I dropped out of high school in ninth grade and received my GED while in Navy boot camp. Even after not finishing high school, I will have a doctorate very soon.
Importance and/or impact of research and work
The focus of my research is to identify veterans' barriers to initiating healthcare and developing predictive models to aid healthcare providers in identifying those most likely to engage in care to optimize outcomes and prevent loss to care.
Tell us how your military service provided skills and experiences that you were able to apply to your graduate studies.
My military experiences has taught me to view obstacles not as immovable pillars but as mountains to be traversed. Life is rarely fair or easy, and overcoming adversity and hardships strengthens one's character and molds people into leaders.
Career aspirations
My aspirations is to graduate on time and to find employment giving back to veterans by ensuring they have a provider who understands where they've been and cares about their futures. I also plan to obtain my license as a PMHNP when I complete this program.
Advice for anyone considering graduate school
If you are considering graduate school, understand that there are sacrifices that you will need to make in order to achieve your goal. Those sacrifices could be in your social, familial, or professional lives. Graduate school is both demanding and rewarding at the same time. If I can do it, I know you can too!
Accomplishments during graduate career
I recently graduated with my graduate certificate in Military and Veteran's Mental Health.