Taylor Darks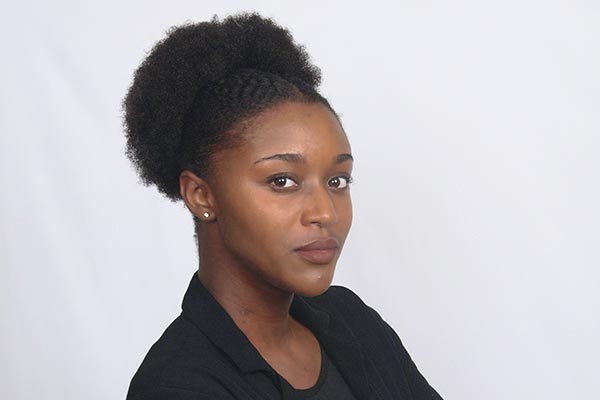 "There is always more to discover"
College: Social Sciences and Public Policy
Degree Program: Sociology
Degree: Doctorate
Award: FAMU Feeder Fellowship (2019)
Why FSU?
Aside from Florida State University being one of the top Sociology programs in the country, I genuinely enjoy the staff, faculty, and my cohort. I think that loving and enjoying your environment is key to flourishing, no matter your situation. The intellectual conversations that I have with those in my department push and inspire my work in Pan-Africanist thought, African American studies, and the effects of colonialism.
Motivation to pursue a graduate degree
I have always looked up to those in higher education and have had a desire to help and educate others. As an undergraduate student at FAMU, the individuals I was inspired by the most were my professors. Without their captivating lectures I don't know where my educational journey may have taken me. They have directly inspired my research questions, curiosity, and desire to educate others.
Importance of research and work
My goal is to study the national and international effects of colonialism on the African Diaspora. This topic is important, as many are not aware of the interconnectedness of the different nations around the world concerning white supremacy. For instance, colorism appears to be a worldwide phenomenon, and through interdisciplinary research I want to look at how European beauty standards have not only affected those in the African Diaspora but also other cultures as well. I am also very interested in race relations and the psychology of oppression here in the United States and worldwide. As some would say, "true slavery is of the mind"—I would like to look at how to effectively combat that through education of Black youth and interventions for Black communities.
Career aspirations
My long-term goal is to apply my educational background to my everyday work. An ideal job would be the United Nations where I can work with others around the world to combat racism and human rights violations. However, domestically, I am interested in working for the ACLU (American Civil Liberties Union) and the Black Futures Lab.
Advice for anyone considering graduate school
Surround yourself with those who see your vision, and don't be afraid to dive into the unknown. Graduate school, in a lot of ways, is the unknown. Sometimes you just have to take a leap of faith and not limit yourself to what you are comfortable with. Do your research and ask around, but make sure you make the decision for yourself. If this is where you are meant to be, you will feel it.
Accomplishments
I am a 2020 recipient of the Congressional Black Caucus Spouses Education Scholarship as well as the Adelaide D. Wilson Graduate Fellowship in 2019. I also represent Florida A&M as a graduate Feeder Fellow. In my spare time I enjoy writing, and I have published several books that promote self-love and positivity.