Tara Granger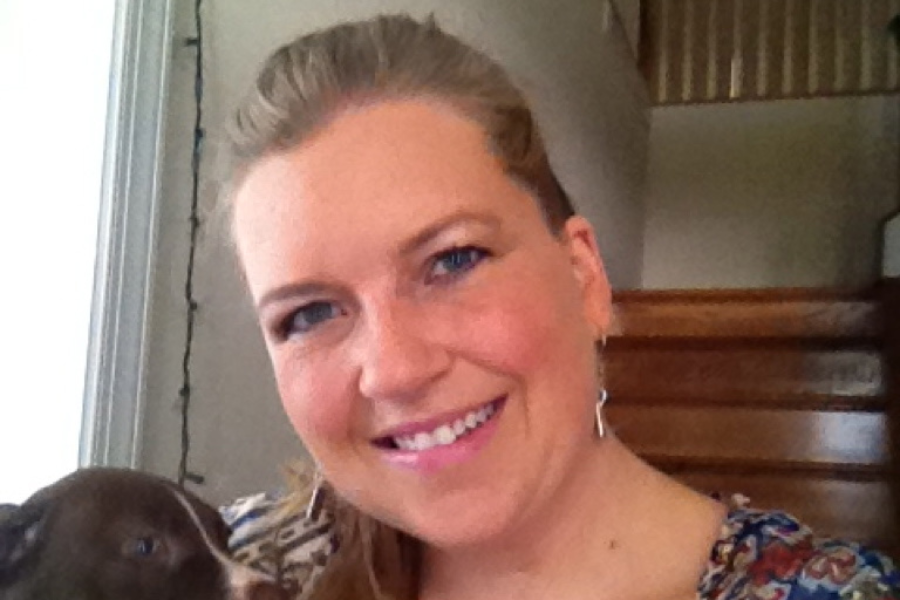 "First in family to get master's"
College: Business
Degree Program: Business Administration
Degree: Master's
Why FSU?
After doing quite a bit of research, FSU was the best option for me. The College of Business was highly ranked. I also wanted a school that did not require any in-person visits or orientation sessions, as I live in Maryland with my two small kids, and traveling wouldn't be feasible. I also read that FSU was one of the best schools for veterans. Lastly, I was hoping that by attending FSU, forces in the universe would have pulled me down to Tallahassee by now! Unfortunately, that hasn't happened yet, ha! Still, overall, it was the perfect fit for me!
Motivation to pursue a graduate degree
My parents did not go to college, and no one in my family has ever obtained a graduate degree. My older sister started a master's program but withdrew once she had her first child. It was important to me to embark on this challenge that was very intimidating to me so I could conquer it, then help guide my own children one day, if needed, so that they wouldn't be as nervous as I was.
Importance and/or impact of research and work
In general, understanding the inner workings of business is very important. Even simply being exposed to the lingo of the business world is immensely helpful in feeling more confident in a variety of professions. More specifically, I currently work as an Information Technology (IT) Project Manager (PM), and the concepts I've learned in the Management Information Systems (MIS) courses have already helped me be a more knowledgeable and competent PM.
Describe an aspect of your military service that is especially memorable or exceptional
I worked as a linguist and geo-spatial intelligence analyst in the U.S. Air Force. However, even prior to arriving at my permanent duty station, I learned the importance of hard work and attention to detail. In boot camp, we had to clean the floors of the barracks with our bare hands, and if even a little dust was discovered by the training instructor during the inspection, we were punished and forced to re-clean it. We were taught to clean left-to-right, and top-to-bottom, so that nothing was missed. That always stuck with me, and now I am meticulous about almost everything!
Tell us how your military service provided skills and experiences that you were able to apply to your graduate studies.
In the military, I used technology everyday. I had four large monitors, and I had to use multiple hardware and software tools and programs to do my job. At the time, I didn't even realize how much exposure I was getting to various IT systems, tools, and concepts, and I was able to leverage that experience to land my first job in IT shortly after my military service ended. Those same IT skills and experiences certainly helped me with my graduate studies as well. Performing highly technical processes involving multi-million dollar assets and complex systems in a live, tactical, fast-paced environment via high-powered workstations on a worldwide computer network definitely made completing my graduate studies easier, comparatively.
Career aspirations
Currently I work as an IT Project Manager supporting the United States Department of Agriculture. While I am blessed to have the career I have, I would ultimately like to own my own business in the service industry, such a hotel or restaurant.
Advice for anyone considering graduate school
My advice would be to start before you have children if possible! Before I had kids, I thought I was too busy - ha! Now I have two small kids (six and three years old), two dogs, a boyfriend, and a very demanding, full-time job. We also have no other family support. I started graduate school in 2018 when I was pregnant with my son, who was born in early 2019, and I think I may finally graduate in 2023! In addition, take only one class at a time if you need to. It will take you longer than the estimated two years, but it is worth it to preserve your sanity!
Accomplishments during graduate career
I am honored to have been identified as a "rock star" graduate by the Student Veterans Center! I am proud that I have a 3.8 GPA, and that I worked really hard to complete my work even during very challenging times, like after giving birth in 2019 and taking care of my father before he passed away during my spring 2021 semester. After I put my kids to bed, I had to stay up late many nights studying in order to get that GPA. I also was able to obtain my Project Management Institute Agile Certified Practitioner (PMI-ACP) certification and renew my Project Management Professional (PMP) certification while in graduate school.