TaNica Holmes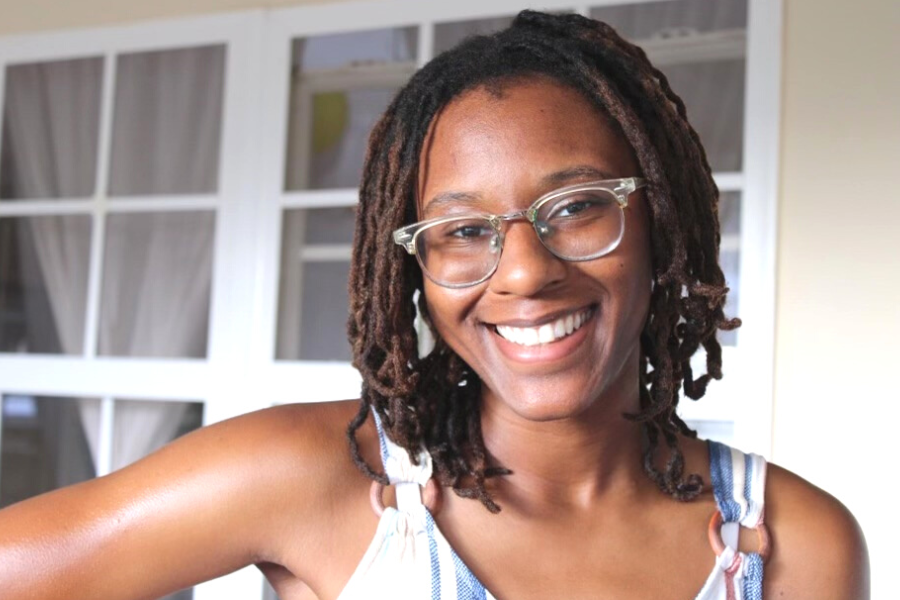 "To better serve the community"
College: Fine Arts
Degree Program: Art Education
Degree: Master's
Why FSU?
When thinking about this question, I would say FSU chose me. When I was getting ready to apply to different schools, I had three options in mind. Of course FSU was one of those applications, and actually was the only application I completed. So, I was kind of going off fate with choosing FSU, but I would do it again if I could. I selected to attend FSU to pursue a graduate degree because it has one of the top programs for Art Therapy in the nation. I wanted to be a part of the best, so of course I had to put myself in the best. Additionally, I wanted an overall different experience from the Midwest culture that I was previously immersed in.
Motivation to pursue a graduate degree
The first thing that came to my mind was the experiences of COVID-19. I felt like I was lost in my career track after pursing my degree in fashion merchandising and not finding a job in my field. I always had the desire to help others through the collaboration of art and psychology. Originally, I wanted to become a fashion psychologist, but it turns out that was just a fancy name for a stylist. Because of this realization, I went through an exploration of combining my two passions together. This exploration led to the route of pursuing a master's degree due to my drive of wanting more for my life.
Importance and/or impact of research and work
My research explores the experiences of fatherhood, which is typically not the main focus of discussion. Often, we only see experiences catered to the mothers or the family unit, but there is a lack of focus on the experiences of fathers. Furthermore, postpartum depression (PPD) is traditionally recognized with mothers. However, fathers are also able to experience symptoms of PPD. These experiences are rarely discussed because of the socialization that men should not discuss their feelings. Through a process of cumulative collage and verbal interview, I will collect stories for my thesis, "Daddies Cry too: A cumulative collage process to explore fathers' lived experiences of paternal postpartum depression: phenomenological arts-informed study."
Career aspirations
In the future, I would like to open my own private practice to provide doula and art therapy services to families throughout their pregnancy and postpartum journey.
Advice for anyone considering graduate school
If you want it, go after it. Nothing in life is easy, but throughout this journey you will learn so much about yourself to grow further. You are more important than school, meaning that you know yourself better than anyone else. Express when something is too much for you. Find your community within your program or people you can lean on during this stage of your life to help you persevere. Take time to celebrate the small moments and victories when you can.
Accomplishments during graduate career
In summer 2022, I had the opportunity to be a research assistant to my professor. During this time I was able to visit Grenada, Spain, for a month with my professor. I had the opportunity to assist with her research and to provide art therapy group sessions to at-risk youth within the community. I was also the People's Choice winner for the 2023 Master's in Four Competition.