Sophia Owais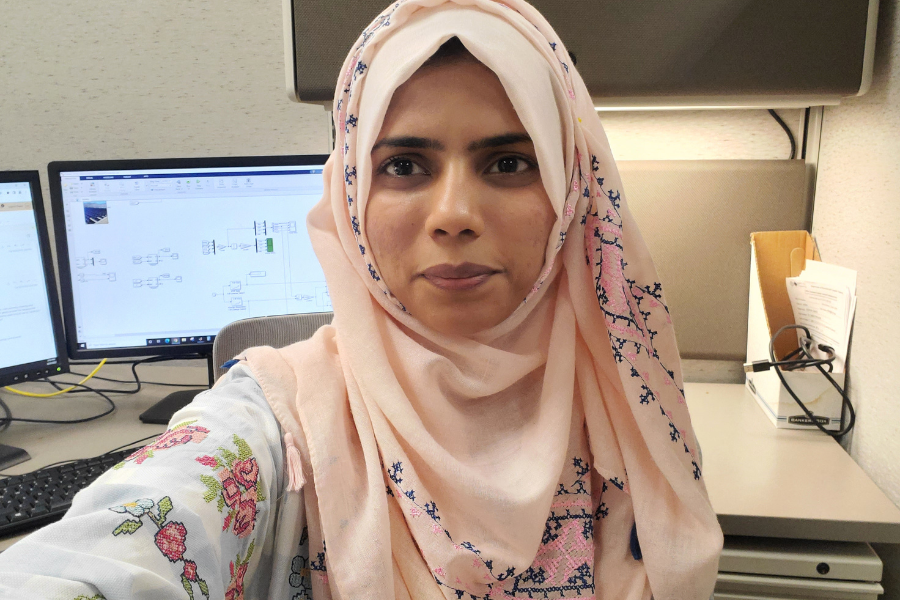 "Go for what sparks you, except for a circuit"
Why FSU?
I came to FSU through the US Knowledge Corridor Program by Higher Education Commission Pakistan. When filing my application, I had to pre-select a few schools that I would like to attend. FSU was one of them, and I selected it mainly because the Center for Advanced Power Systems (CAPS) conducts advanced research in the field of clean energy, and that was my area of interest. Above all, Tallahassee has very pleasant weather.
Motivation to pursue a graduate degree
My undergraduate experience gave me a foundation in efficient power generation and usage, so a doctoral degree in Electrical Engineering with an international perspective was the perfect fit for me to gain deeper knowledge and conduct advanced research.
Importance and/or impact of research and work
Considering the way the technologies are being developed, the future power grid will probably be a smart autonomous system that will have conventional grids, distributed energy resources, and controllable loads, including electric vehicles (EV), energy storage, etc. As a result of the modern economy, grid solutions are required that make efficient use of what we already have rather than inventing new technology. Therefore, dealing with such issues in a cost-effective way requires an optimized power flow solution.
Career aspirations
I believe that the prestigious Electrical Engineering Program will truly provide me with a perfect opportunity to attend advanced courses which will be the stepping-stone towards my career and help me strengthen the robust alliance between industries and academia.
Advice for anyone considering graduate school
Make the best of your graduate school experience, explore yourself, create memories, and pursue what inspires you most.