Sierra Peters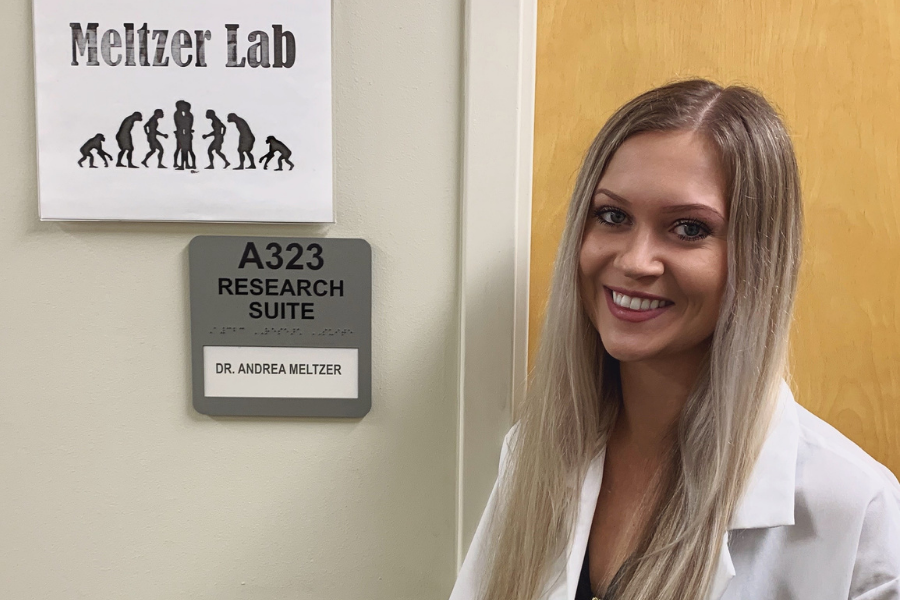 "Gaining valuable knowledge, skills, and experience"
College: Arts and Sciences
Degree Program: Social Psychology
Degree: Doctorate
Why FSU?
I knew that I was extremely passionate about researching long-term romantic relationships in graduate school. FSU is one of the few places in the world that has three faculty members studying processes related to romantic relationships: Dr. Andrea Meltzer, Dr. James McNulty, and Dr. Jon Maner. Thus, I was ecstatic about the possibility of collaborating with each of them as I pursued research questions relating to how people maintain satisfying, stable long-term romantic relationships.
Motivation to pursue a graduate degree
I knew I wanted to pursue a career in Psychology since I was a junior in high school, specifically, marriage and family counseling. During my first year of college, I joined a cognitive psychology research lab, and I fell in love with conducting research. The following year, I joined a developmental psychology research lab. During this time, I realized that rather than working directly with distressed couples in a therapy context, I wanted to conduct research that might help therapists working with couples. Taking a step back and pursuing the research side of relationship science allowed me the freedom to ask questions about romantic relationships that had fascinated me for so long, in the hopes that my work might ultimately improving people's actual relationship functioning. I then began working with a social psychology faculty member who helped me refine my interests and identify strong PhD programs that would allow me to pursue these goals in graduate school.
Importance of research and work
Almost everyone gets into at least one romantic relationship sometime during their lives, and these relationships have crucial implications for people's health, longevity, and well-being. Nevertheless, it is not easy to maintain happy, healthy long-term relationships. Thus, it is important to develop a better understanding of what factors promote relationship satisfaction and stability, given their central role in our lives.
Accomplishments during graduate school
I am proud of my first published paper of graduate school, for which I received the Best Graduate Student Paper Award for in the Social Psychology Department: Peters, S. D. & Meltzer, A. L. (2021). "Newlywed couples' own and partner sexual disgust sensitivities interact to predict their marital satisfaction through their sexual satisfaction." Archives of Sexual Behavior, 50(6), 2563-2577.
I am also proud to have received the Graduate Travel Award from the Society for Personality and Social Psychology (2021); the Best Graduate Student Publication Award by Florida State University (2021); the Joseph H. Grosslight Scholarship for Teaching (2021) and the West Scholarship by Florida State University (2019-2020).
Advice for prospective graduate students
My advice for anyone considering going to graduate school is to have a very clear idea of what you are interested in studying and what your career goals are. Graduate school is very challenging, and it is a big investment. It is also incredibly rewarding, but it is the most rewarding for people who are passionate about what they are studying.
Career Aspirations
After graduating from Florida State University with my PhD in Social Psychology, it is my goal to continue my research on long-term romantic relationships, ideally at a Research 1 University. In addition to establishing my own lab and furthering my line of research, I am looking forward to teaching and mentoring undergraduate and graduate students. My early mentors played an integral role in my passion for psychology and my desire to pursue a graduate degree, and thus, my goal is to help foster the same passion in future young scholars, especially first generation students and those from underrepresented backgrounds.