Shalom Chege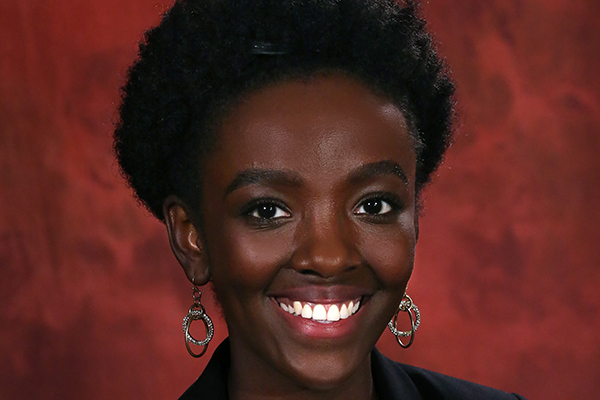 "To better myself and others."
College: Medicine
Degree: Doctorate
Video Credit: Enrique Toledo
Why FSU?
I attended FSU for undergrad, and I love the welcoming environment of this school. When I was looking to apply to medical schools, I wanted to find a place with a mission that matched my own passion, which lies with underserved communities and in primary care. Once I looked more into the FSU College of Medicine, I was convinced that it was the perfect place for me. I love that my school teaches us how to be service-oriented, compassionate, and academically exemplary physicians. I also love the support that we are given at every step in our education to excel in our studies and in all other projects that we take on.
Motivation to pursue a graduate degree
I knew I wanted to pursue an MD degree from a young age, because my father is a physician and I loved hearing about his work. I also really love science, so once I understood that medicine was the career in which I could apply my love for science toward healing and care of others, I knew that it was what I am meant to do.
Importance of research
I hold many roles at the College of Medicine through various student organizations. My current project is through Choosing Wisely, which is an initiative from the ABIM foundation with the mission to promote grassroots, student-led initiatives to advance healthcare value in medical education. Waste in healthcare is a growing crisis, and this initiative aims to use research into value-based care to provide patients and physicians with tools that can enable more conversations about how to choose tests and procedures that are non-duplicative and supported by evidence. It is more important than ever to reevaluate the oath that all physicians take to "do no harm," and research-based recommendations from Choosing Wisely assist healthcare providers in that endeavor. As one of the FSU College of Medicine Choosing Wisely delegates, I work with hospitals and clinics statewide to educate physicians on Choosing Wisely principles and provide them with materials for their patients. We also host events here on campus for the medical students and have implemented curriculum changes at our school.
Career aspirations
I plan to attend a family medicine residency program and practice as a family medicine physician. I also want to be involved in academic medicine.
Advice for prospective graduate students
For those considering medical school, you are very able! Do not listen to distracters; study hard, get people on board who will encourage you, and continue to pursue your dreams. The journey is hard and long, but it is very worth it.
Accomplishments during your graduate career
Student National Medical Society Undergraduate Liaison 2018-2019; Medical Student Council Secretary 2019 fiscal year; Family Medicine Scholars Member 2018-2022; Lead Teaching Assistant for Medicine 1 Course Summer of 2019; Article published on med.fsu.edu about my dog, FSU College of Medicine Choosing Wisely Delegate; Class of 2022 Executive Board Hospitality Chair Years 1 and 2; HEAL Magazine's Gold Humanism Honor Society's Essay Contest: placed 3rd.