Robert Creigh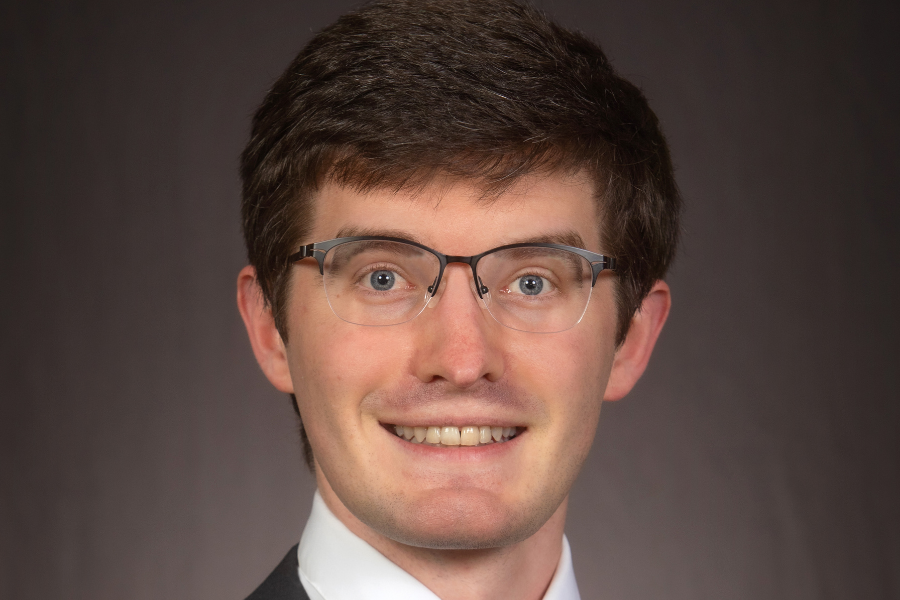 "Your professional learning only starts here"
College: Music
Degree Program: Musicology
Degree: Doctorate
Why FSU?
After looking at many graduate programs in my field of Musicology, I saw that the Department of Musicology at FSU has the most practical approach for students to succeed after graduate school. That is, I make the syllabuses and lesson plans, I teach the classes and grade the work, and I interact with the students over email. Even though I am not a faculty member, when my students call me "professor," I feel like I have earned that title. Once I am out in the job market and the interviewers ask about my experiences as a graduate student, I can confidently tell them that I have put in the work to transition into a full-time faculty position.
Motivation to pursue a graduate degree
I would not be here without a drive and passion for music in its many contexts. With music, I get to perform it, write about it, teach it, discuss it with students and colleagues, and continually learn about it. Music has played a role in a variety of cultures and societies across time and around the world. The more I learn about music in these contexts, the more I want to interact with it, so I believe that learning about music at the graduate level was a great start.
Importance of research and work
My research is about difference. Specifically, I am looking at how an opera in early nineteenth-century Germany depicts culture from India. An interest in Indian culture was sparked after primary Indian sources were translated from Sanskrit to languages widely used in Europe. The opera, titled "Samori," is a result of individuals in Germany representing Indian culture after looking at available sources on India, including books, reports, and images. So my research not only examines European fascination with Indian culture in the early nineteenth century, but my research can also be used by present-day readers to reflect on how societies conceptualize and represent cultures different than their own.
Accomplishments during graduate school
I passed my preliminary exams to become a doctoral candidate, and I am the first to transcribe the opera at the center of my dissertation (over two hours of music from over 500 pages of manuscripts). I also received the Outstanding Graduate Award in 2019 and the Orpheus Scholarship (2019-2022).
Advice for prospective graduate students
Be aware of the responsibilities and work you will be involved in. Being prepared for the hard work you will have to put in will help you get into the headspace once you dive into it. Know what brings you fulfillment and keep reminding yourself of what makes you happy. Once you're accepted, don't ever doubt yourself; you belong in the program. Also, find people who will support you and elevate you; these individuals will encourage you and help you succeed.
Career Aspirations
After I receive my degree, I will pursue a career in academia, with the most ideal job being a professor of music at a university. There is so much material to learn in my field that it will keep me passionate and busy for the rest of my life. Beyond teaching and research, I also plan on being involved in many other musical projects, such as providing open-source content to students outside the university (e.g., music education, scores, and recordings), composing music, and performing music.