Rachel Flemming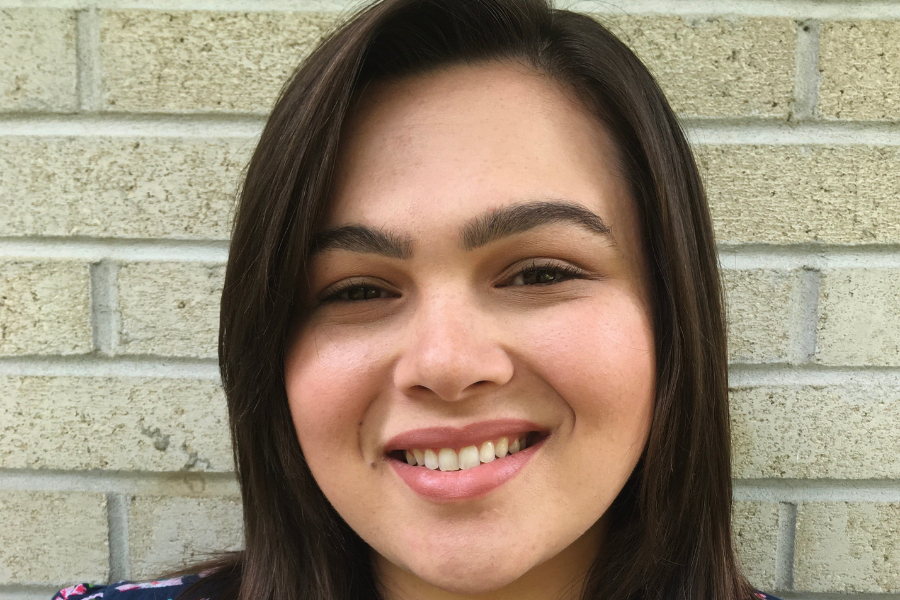 "Excellence in obtaining and sharing knowledge"
College: Arts and Sciences
Degree Program: Spanish Linguistics
Degree: Doctorate
Why FSU?
The Department of Modern Languages and Linguistics is home to a number of excellent professors and faculty who I was eager to learn from and to work under. In particular, my major professor, Dr. Michael Leeser, and his work in language acquisition, sentence processing, and classroom-based instruction were main sources of inspiration for me. FSU's research reputation is excellent, and as a new researcher, I hoped I could benefit from this tradition of excellence. And FSU blood also runs in my veins: my grandfather earned his PhD from here in the 1970s, and I'm honored to be doing the same.
Motivation to pursue a graduate degree
I pursued my master's because I wanted to be qualified to teach Spanish (my second language) at a college-level. Little did I know the world that awaited once I stepped into graduate school. I became enamored with learning about how the mind processes language and about how instruction affects this process. I decided to pursue my PhD so that I could continue to learn about this and, ultimately, contribute what I can to our understanding of the miraculous phenomenon that is language. I also owe a debt of gratitude to those professors who encouraged and supported me in the application process and who believed in me when I wasn't sure I had it in me.
Importance and/or impact of research and work
My degree is in Spanish Linguistics, and I focus on second language acquisition. Specifically, my research bridges two fields that have not always easily integrated with one another: language teaching and psycholinguistics, and I situate my work within a relatively recent theoretical framework of processing and cognition. For my experiment, I compare two language teaching methods--one which is well-established as effective and one whose effectiveness is less clear--and compare how they alter the way in which language learners process Spanish. I also employ assessments rooted in psycholinguistics that help me have a better picture of what is going on in the mind of the learner after treatment. My hope is that this research contributes to the understanding of how the mind learns a new language and also that it can help inform the choice of teaching methodologies in the classroom so that learning is successful.
Career aspirations
I would love to continue to work in academia. I thoroughly enjoy teaching language and hope to expand to teach other subjects, to train other language teachers, or to help develop effective curriculum for language teachers.
Advice for anyone considering graduate school
Graduate school is incredibly rewarding, but it is certainly overwhelming at times. It will require you to gain skills in organization and diligence that you may not have had to cultivate before (I'm still learning). You will have some trial-and-error when it comes to balancing your graduate responsibilities with the rest of your life, but if you keep going and if you make a conscious effort to reflect on your own strengths and weaknesses, you will see the light at the end of the tunnel. And don't underestimate the power of a good support system, both professionally (mentors, colleagues) and personally (family, friends). Life doesn't stop just because you're in school, and sometimes the key to surviving life's tough moments is asking for help.
Accomplishments during graduate career
I am grateful to have taught Spanish here for several years as a TA, as well as to have served as a basic-language level course coordinator for two years. In this role I worked with the directors of the Spanish Basic Language Program to develop course materials and to oversee administrative responsibilities for undergraduate courses. In 2019, I received the Outstanding Teaching Assistant Award.