Nelson Jean Francois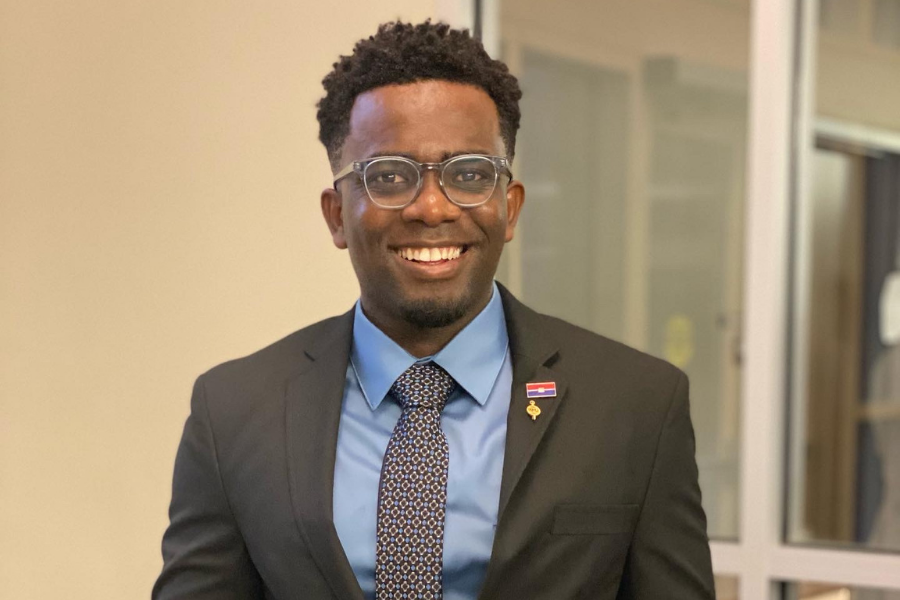 "Graduate degree = competency = efficient leadership = better world"
Why FSU?
I chose to attend FSU for graduate school because I had thought it would keep me closer to my country Haiti (similar weather, Caribbean community, and faculty who research Haiti). And I effectively do enjoy the Tallahassee weather, the FSU Caribbean community (including the Haitian Cultural Club), and some faculty professors like Dr. Vincent Joos, Dr. John Mathias, and Dr. Bruce Thyer. They are helping me move forward with my academic ambitions. Moreover, there is the Haitian Church on South Monroe Street that I enjoy very much (mainly because I love the music type there).
Motivation to pursue a graduate degree
I have always wanted to pursue graduate school because I always dreamed of becoming a competent professor and leader for my country. I always thought that attending graduate school would certainly help me become more skillful when it comes to not only addressing social and policy issues but also having enough content to build alternative solutions to them.
Importance and/or impact of research and work
The Master of Social Work does not require a thesis, so I do not have research that is related to Social Work that I am currently working on. However, I do have an essay that I am working on with FSU faculty member Dr. Vincent Joos, who specializes in Haitian studies and social justice. The essay is on an article that summarizes the arbitrary and harmful existing relation between the U.S and Haiti.
Career aspirations
As mentioned earlier, my primary career aspiration is to become as competent as possible so one day I can better serve my country, Haiti. Because I also want to pursue an academic career, I plan to pursue a PhD once finishing my master's in Social Work.
Advice for anyone considering graduate school
In my opinion, pursuing a graduate degree requires many efforts and a life change. But the good thing is that it will surely bring you closer to the level of competence you are looking for. Thus, go for it so you can soon be among the leaders in your field.
Accomplishments during graduate career 
I have been keeping A grade for all my classes so far.