Maya Munstermann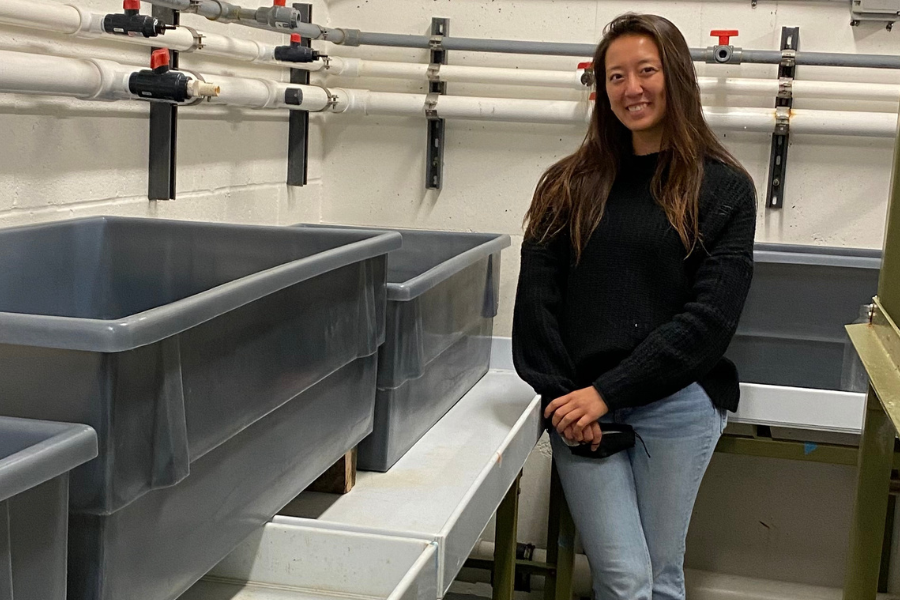 "Exposure to great minds and career advancement"
College: Arts and Sciences
Degree Program: Ecology and Evolution
Degree: Doctoral
Why FSU?
The Department of Biological Sciences provides a strong community of graduate students and PIs, and I received a funded PhD position in a project that particularly piqued my interest. FSU will provide the necessary means to achieve my career goals.
Motivation to pursue a graduate degree
My overall career goal is to conduct research in marine ecology and conservation and foster the next generation of ocean scientists through student mentorship. A graduate degree will allow these goals to become reality.
Importance and/or impact of research and work
Acute climatic events, such as marine heat waves, have resulted in record high sea surface temperatures across the California coast, impacting marine systems and urchin recruitment dynamics. The California coast provides critical habitat for a diverse range of marine life; however, between 2013 and 2016, a marine heat wave brought prolonged, record-breaking temperatures, resulting in reduction of mixing and surface nutrients, leading to low productivity. This heat wave also coincided with a subsequent increase in purple sea urchins in northern California, which were a major driver in transforming healthy kelp forest habitats into urchin barrens. Currently, the role of temperature in shaping the purple sea urchin populations at both the warm and cool parts of the range remain largely unknown. My research focuses on how marine resources are affected by temperature and how temperature rises may facilitate increases in urchin settlement along the California coast.
Career aspirations
Upon completion of my graduate training, I plan to obtain a postdoctoral research position and then a tenured faculty professorship with my primary research focusing on how anthropogenic pressures are altering the structure and composition of marine populations and ecosystems. In my future lab group, I hope to foster an environment that promotes diversity and the importance of student research and mentorship. My research as a PhD student and as a future scientific professional will enhance understanding of human environmental modification and the ecological implications of change.
Advice for anyone considering graduate school
Graduate school is very different from undergraduate experiences. There is more freedom and flexibility in project decisions, but there is less structure than what you may have previously experienced. Take the time to decide what you are specifically interested in, and pursue it! Even if the positions or funding are not available the first time round, try again until you find the right match in both advisor and project focus.
Accomplishments during graduate career
I received the Leslie N. Wilson–Delores Auzenne Assistantship for Minorities from the Graduate School.