Mariana Aguirre Nunes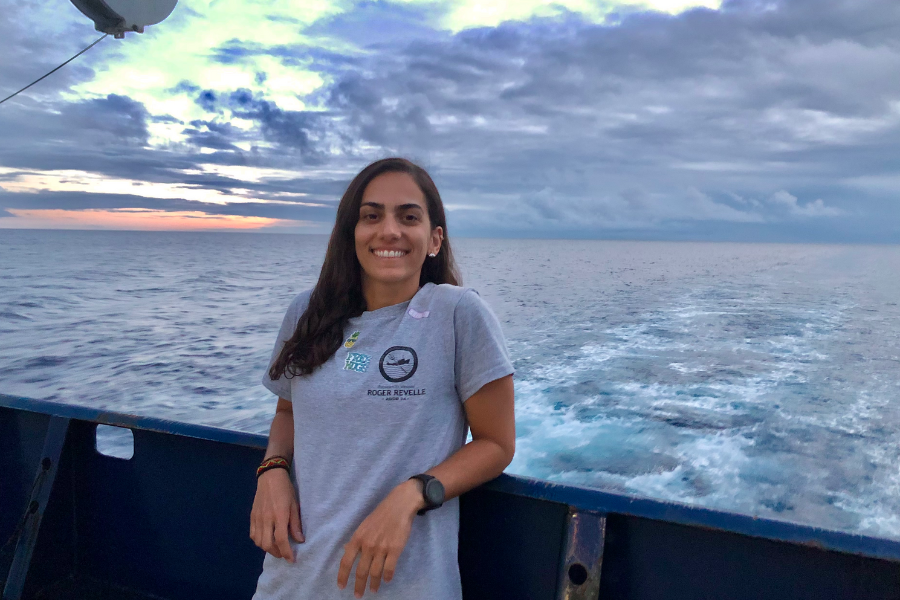 "It brings the best of you!"
College: Arts and Sciences
Degree Program: Physical Oceanography
Degree: Master's
Why FSU?
FSU is among the best schools in Florida and in the US, with a great Oceanography Program, faculty members with very important research topics, and people from all over the world. Plus, Tallahassee is a very nice city.
Motivation to pursue a graduate degree
I always wanted to go further with the things I do, creating bigger goals along the way, and studying abroad has always been in my plans. So pursuing a graduate degree overseas seemed like the perfect way to go deeper in my research, and at the same time allowed me to be immersed in a different culture, walking in a much broader path.
Importance and/or impact of research and work
My current research involves the impact of storm events at the coast--what happens to the sediments, how they move, whether there is erosion or not--which is very important for coastal communities' safety.
Career aspirations
My biggest career goal is to be able to work in a place where I enjoy being, that brings out my creativity and willingness to be there, so I can do my best to accomplish important things that are actually relevant to society in some way.
Advice for anyone considering graduate school
The road to get to graduate school may be more complicated for some of us, but be organized, plan ahead, have backup options, and don't be discouraged by the "nos" you receive, because there are going to be a lot. It's not a walk at the park; it is hard, but it's so worth it!
Accomplishments during graduate career
The best thing I've done so far in my graduate career was being selected for the US GO-SHIP team aboard the R/V Revelle, which allowed me to be part of such a big research effort. I also consider a big accomplishment the simple fact that graduate school made me go through so many things in such a short period of time, which made me grow a lot as a person. I am also proud of being a recipient of the Latin America-Caribbean (LAC) Scholarship.