Latoya Brown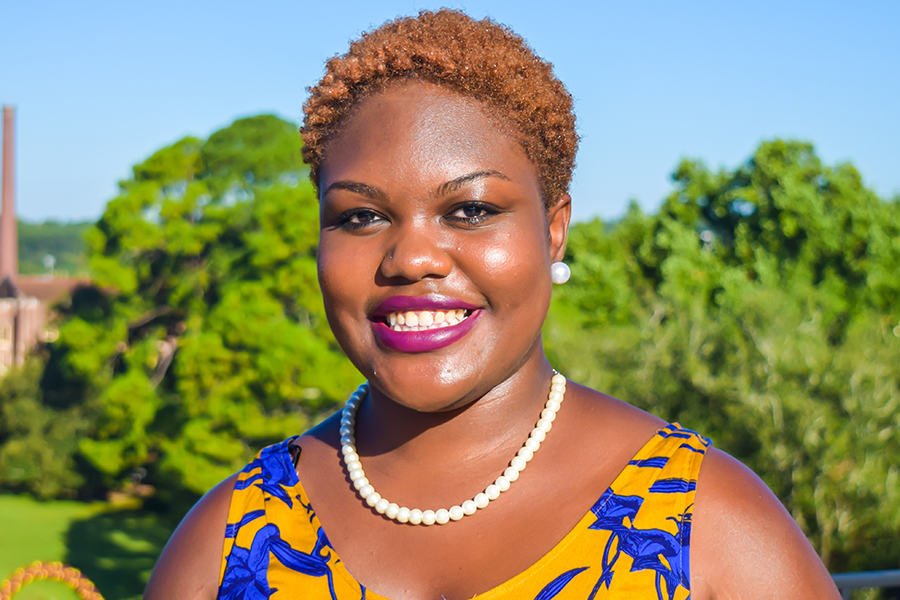 "To Increase Knowledge and to Grow."
College: Education
Degree Program: Counseling and School Psychology
Degree: Doctorate
Why FSU?
I decided to attend FSU to pursue a graduate degree due to the uniqueness of the combined counseling psychology and school psychology program. There are very few programs in the United States that allow you to get training in various fields of psychology within one program. Also I was interested in the research that was being conducted by faculty within my program.
Motivation to pursue a graduate degree
The desire to help and mentor others is what motivated me to pursue a graduate degree. Through my years of schooling, I have encountered great mentors who provided me with great guidance and advice. I wanted to pursue to graduate degree so I can be in the position to help students like my academic mentors helped me. I want to "pay it forward."
Importance of your research and work
My current research is explores parenting styles and the development of reactive and proactive aggression among African American women. This research is important due to some of the outcomes associated with aggressive behavior, such as criminal involvement and incarceration. The female prison population in the United States is steadily increasing, specifically with African American women. Incarceration not only affects the individual but also their children and families. Therefore, studying what factors contribute to criminal behavior and incarceration, such as aggression, will be helpful in creating culturally sensitive interventions and preventions.
Career aspirations
My careers aspirations include possibly going into academia or working within a community mental health agency.
Advice for prospective graduate students
Make sure you thoroughly research your prospective university, the program, and its location. You will be spending several years within that university, program, and city, and you want to make sure it is an enjoyable experience.
Accomplishments during graduate career
I am proud to have been a presenter at the 2019 National Association of School Psychologists (NASP) conference as well as being nominated for the Florida Association of School Psychologists (FASP) Graduate Studies-Doctoral Level Award. I will also be serving as the FASP student delegate on the Florida Association of School Psychologists executive board. I am also proud of the Tallahassee Democrat article about the North Florida Freedom Schools camp at FAMU DRS.