Kalan Horton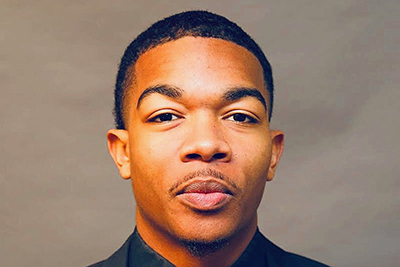 Why FSU?
Florida State University has been in the business of shaping and molding scholars of the highest caliber! It is my truest aspiration to follow in their likeness, but also surpass the bar they have set. Based on the high academic standards, quality of faculty, and research produced, I was positive the FSU College of Business would be an ideal fit for me, and I have yet to be disappointed!
Motivation to pursue a graduate degree
My desire to obtain my doctorate degree in business strategy can be summarized by one quote, "The true organ of sight is the brain, not the eyes." As I currently am, I cannot see enough! I can see the issues, but I cannot see the solutions yet. A PhD in business strategy will facilitate my transition into an expert. When I accomplish this task, I will be able to see the solutions to the factors that led me to live in the circumstances of my childhood. Only strategists can influence and implement systemic change.
Importance and impact of research
I appreciate the importance of academic research, but I understand how imperative it is to the intellectual progress of the world as a whole. I must become one of the leading intellectual minds in areas such as small business success, business strategy and competition, sustainable development, corporate responsibility, innovation, industry evolution, game theory, and economic development. What greater purpose could there be than to provide the knowledge that will increase the quality of life for so many? There is none. My work will give sight to the masses.
Advice for prospective graduate students
Study hard for the GRE or GMAT. Apply for any and every funding opportunity you see, because "If you pay a dime out of pocket for grad school, it means you didn't do your homework." Get prepared to read at least four hours a day.
Career aspirations
To become a full professor at an R1 university, a certified investor, and a strategy consultant.