John Akintola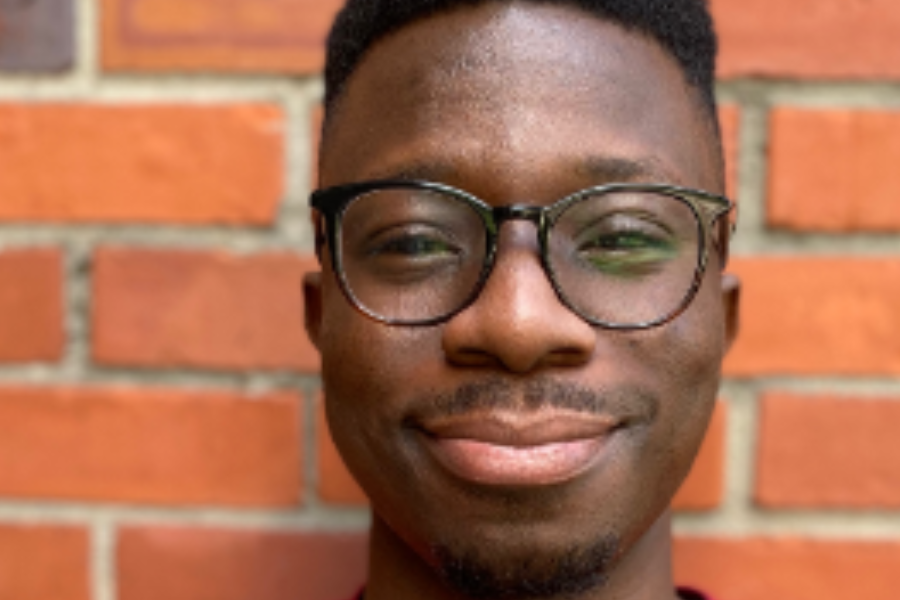 "Development of relevant research skills"
Why FSU?
My decision to study in the Department of Chemistry and Biochemistry was influenced by the availability of top faculty members who are seasoned in quality research and have years of experience with student mentorship resulting in great industry and academia connections. The high-ranking position of Florida State University amongst competing universities was a strong indication of great leadership and management with the provision of student-friendly facilities for a conducive study environment.
Motivation to pursue a graduate degree
While working in the Oil and Gas Industry, in my home country Nigeria, I quickly realized that an advanced degree is pivotal to a successful industry career due to the opportunity to gather relevant research, data management, technical writing, and presentation skills. A graduate program is designed to facilitate critical thinking, independent problem-solving skills, and the ability to design experiments, and tools that are unique to this degree niche.
Importance and/or impact of research and work
My work is focused on the development of novel applications for polymers, specifically polyelectrolyte complexes. Polyelectrolytes have charges on the pendant group, making them highly versatile for numerous applications such as flocculants, antifouling coatings, and desiccants amongst many others which I have extensively studied and developed leading to interesting patents.
Career aspirations
My short-term goal is to actively engage in industry research where my skills, experience, and professionalism would be of optimum value to the development of new materials and optimization of processes. In the long term, I intend to start a business geared toward the provision of services, innovative solutions, and materials for a greener earth.
Advice for anyone considering graduate school
Spend a good amount of time searching for programs of interest, ranging from the research, faculty, and curriculum employed in the graduate program. It is crucial to have some form of support such as funding as well.
Accomplishments during graduate career
I am proud to have been awarded a $510,000 Research Grant by the US Navy for Passive Antifouling in Marine Environments (2023), the Congress of Graduate Students (COGS) Travel Award, (2023), the American Chemical Society (ACS) Travel Award (2023), the Department of Chemistry and Biochemistry Travel Award (2023), and the Adelaide D. Wilson Graduate Fellowship Endowment Fund (2019). I am also a proud member of the following organizations:
Team leader, Analytical Chemistry Teaching Assistants for Advanced Analytical Chemistry, Department of Chemistry and Biochemistry (2022)
Omicron Delta Kappa (ОΔΚ) honor society (2021-present)
National Society of Leaders and Success (NSLS) (2020-present)
American Chemical Society (ACS) (2020-present)
National Organization for the Professional Advancement of Black Chemists and Chemical Engineers (NOBECChE) (2020-present)
Society of Environmental Toxicology and Chemistry (SETAC) (2020-present)