Jesse Cox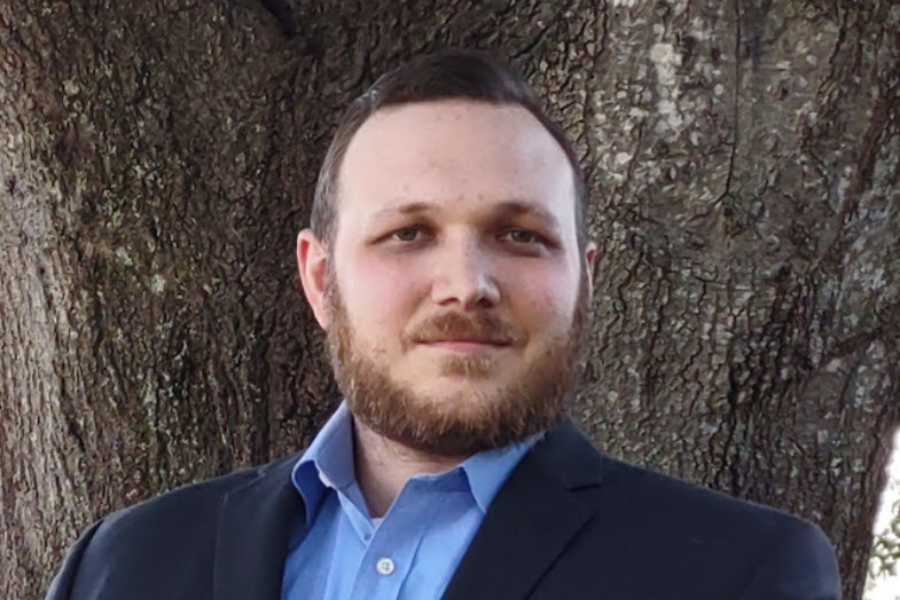 "Never stop challenging yourself and improving"
College: Communication and Information
Degree Program: Information Technology
Degree: Master's
Why FSU?
When I decided to go back to school, I knew I would have to do a fully online program because of my work schedule and family. I looked at programs all over the country and found FSU was the best fit for me. The Master of Science in Information Technology in the School of Information kept coming up as a top-rated program in the nation, and FSU was also a highly ranked school for student veterans. With those factors combined, it was an easy choice.
Motivation to pursue a graduate degree
Three main factors motivated me to continue my education with graduate school. Mostly, I wanted to set a good example for my kids by showing them that we should never stop improving ourselves and that education is a major part of that. Another factor was to give myself a competitive edge professionally. The last factor was that I still had two years of GI Bill benefits after finishing my bachelor's degree, and I wanted to make sure to utilize those.
Importance and/or impact of research and work
My background is in IT infrastructure, and earlier this year I made the transition into management. This program has helped pull me out of my comfort zone and gain exposure to other areas in the wide world of IT. I also attribute some of the fantastic professors I have had with helping me become the best leader I can be for my employees.
Describe an aspect of your military service that is especially memorable or exceptional
My time in the Marines was filled with memorable experiences. I was lucky enough to travel the world and see some amazing places. However, the moments that I recall the most were very simple ones, like the hours spent playing spades and laughing during downtime in the field. These moments were when we formed bonds of brotherhood that last a lifetime.
Tell us how your military service provided skills and experiences that you were able to apply to your graduate studies.
Right before we went to Afghanistan, our battalion commander posted a memo that contained the line "get comfortable being uncomfortable." This has stuck with me since I read it and has been a major influence in my life. When things get difficult or I want to give up, I remember this quote and keep pushing forward.
Career aspirations
I enjoy holding a leadership position and being able to mentor those under me. Eventually, I aim to move into a senior leadership position where I can have a positive influence both on an organization's relationship with technology and the overall corporate culture.
Advice for anyone considering graduate school
Don't second guess the decision, just go for it. You will experience stress and it will take time from other areas of your life, but you will come out on the other side all the better for it.
Accomplishments during graduate career
When I was younger and not as disciplined or focused, I let my grades slip at the undergrad level. In graduate school I have managed to maintain a 4.0 GPA while working full time and my daughter being born.