Hans Supre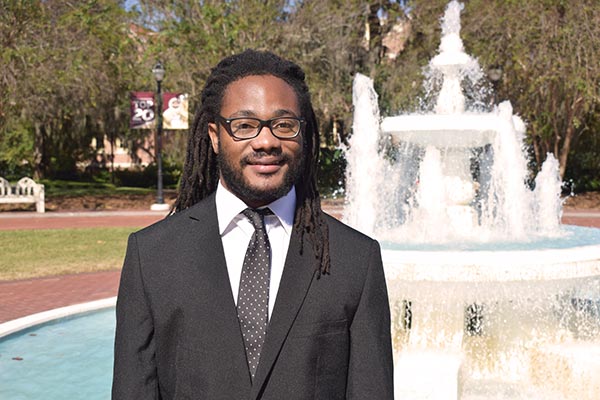 "Dreams can come true. Advanced knowledge."
College: Social Sciences & Public Policy
Degree Program: Public Health
Degree: Master's
Award: FAMU Feeder Fellowship (2019)
Why FSU?
FSU and the MPH program communicated with me very well to make me feel welcomed even before enrollment. I feel it was important for me to choose a degree path that specifically met my needs. FSU will give me the opportunity to grow academically and better my chances in the health care field. It is very important for me to have extensive knowledge in health care policy for me to advance in my career path. In addition, having overall knowledge was knowledge of public health is something I always had interest in. With all these things in mind, I feel FSU was the best choice for me.
Motivation to pursue a graduate degree
It was never an option for me not to pursue a master's degree. Since I was younger, I have always had expectations of success in my life. I am the second oldest of six of my mother's children. Growing up less fortunate, I wanted to become the first person and my family to graduate college, which I did. At the age 14, my older brother was shot and killed, while playing basketball in the park. Although this was the most traumatic event in my life, I was now the oldest sibling and it was up to me to carry the responsibilities and beat the odds. My family and my circumstances are my two greatest motivations to pursue this degree.
Importance of research and work
Research and work are very important to the advancement of the world. In the health field, our nation is in desperate need of improvement. Whether the change lies in policy change or discovery, I believe that research is the most important aspect in the process. Research in other countries, as well as research of minorities will advance the cultural competence of our health system overall. Ultimately, the research of other countries and minorities can help eliminate disparities in the health field.
Career aspirations
I first want to start my career in the basic levels of health administration and health care management. This will allow me to learn more about the practical aspect of the health care system. The biggest changes in health care come from policy and leadership positions. Ultimately, I aspire become a chief of medical services or even someone of a higher position to be able to make change directly. To gain this level of success, I want to earn a Doctoral degree in leadership of health systems. With the proper research knowledge and practical experience, this these aspirations can be accomplished.
Advice for anyone considering graduate school
My advice for someone considering graduate school would be to pursue a career that you are passionate about. Graduate school can become time consuming and difficult at times to scholars, but if you are pursuing a degree that you are passionate about the goal is much more attainable. I would also tell someone to think about the purpose that they want to have in life. If you are making a difference in life, then the graduate degree will be worth so much more.