Gwen Keenan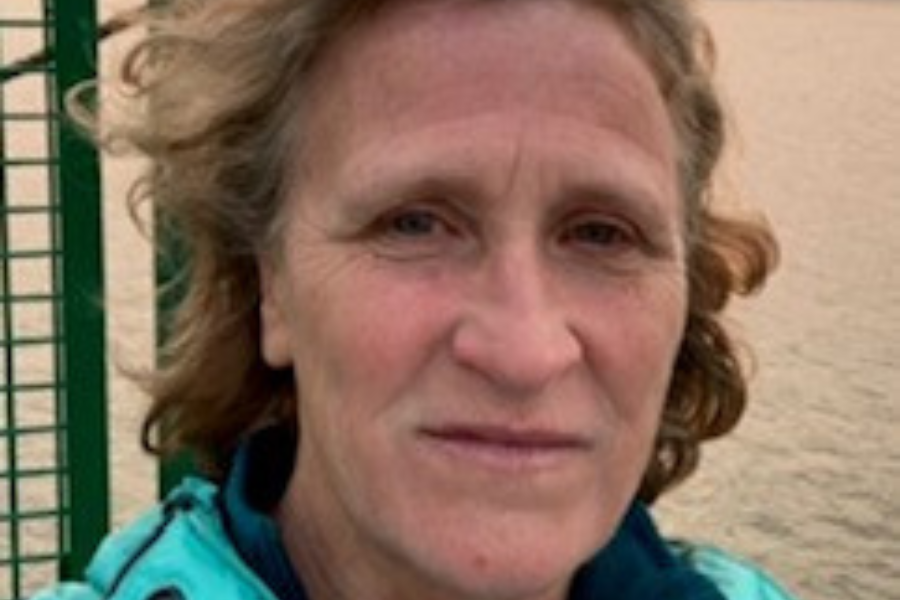 "Education...the lighting of a fire" by William Butler Yeats
College: Social Sciences and Public Policy
Degree Program: Public Administration
Degree: Master's
Why FSU?
After our military careers, we retired here to raise our family. As my second career in emergency management allowed, I found FSU to have a strong School of Public Administration. FSU is also very veteran-friendly, and the flexible schedule met my professional needs.
Motivation to pursue a graduate degree
Life-long learning is critical to personal and professional growth, plus I had GI Bill benefits "burning a hole in my pocket." The combination led me to think of what I'd like to do for my next chapter and third career; academic exploration and expansion of my professional experience presented a meaningful challenge.
Importance and/or impact of research and work
I want to study the intersection of climate change and human population to explore public policy decisions that can most meaningfully guide the profession of emergency management to prepare people for changing environs. After nearly forty years in emergency response and management, I believe there are ways to make both government and individuals better informed about risks to empower better decision processes and minimize negative human impacts.
Describe an aspect of your military service that is especially memorable or exceptional
My twenty-four years in the Coast Guard were filled with great people and experiences. Operational tours at sea were the most exciting, fun, and fulfilling. Commanding a patrol boat during the 1994 maritime mass migrations from Cuba and Haiti was among the most challenging and meaningful experiences. Our ship, and an armada of other Coast Guard and Navy ships, rescued tens of thousands of migrants from makeshift rafts in the Windward Pass and Florida Straits over a three-month period.
Tell us how your military service provided skills and experiences that you were able to apply to your graduate studies.
The Coast Guard offered me education, experience, and professional and personal relationships that allowed me to grow and experience a much broader world experience than was available in my hometown. Military service improved my personal leadership and management skills and taught me how to build strong teams, maximizing outcomes by employing individual and collective strengths against challenges. Recognizing when you can effectively accomplish something on your own and when a team is best suited to achieve an outcome serves me well in studies and life.
Career aspirations
I would like to shift from the master's program into the PhD program within the next year. Upon completion of the PhD program, I would like to continue service in emergency management and contribute to the future of emergency management as an adjunct professor and researcher.
Advice for anyone considering graduate school
Find your passion and follow it.