Gokila Dorai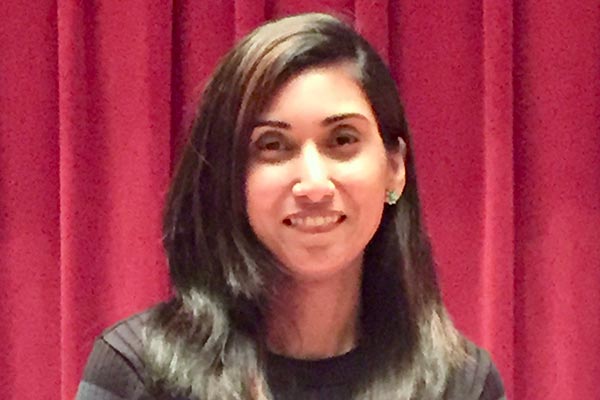 "Believe in you! You will win!"
Why FSU?
It's within the top 100 universities in computer science research! I chose FSU to pursue a graduate degree since it is one of the top research institutions with high values, excellent infrastructure, and exceptional faculty. FSU is also a champion in diversity and inclusion. Undoubtedly, FSU provides a warm and welcoming environment that is very supportive of students and faculty.
Motivation to pursue a graduate degree
It has been my ambition since childhood! As a woman in the field of computer science and as a gold medalist from the university in India where I pursued my undergrad, I felt how wonderful things could be if I pursue a graduate degree. I have seen many successful woman in computer science having careers in research labs, universities, and industries. I wanted to be one of them, and I always looked up to them.
Describe the importance of your research and work. Why should anyone care about the work you are doing?
My research aims to produce open-source tools for law enforcement to aid in digital evidence extraction. The idea is to protect the privacy of users and reduce the amount of time investigators spend on data extraction from digital devices.
Career aspirations
I aim to become a tenure-track faculty member at a reputed research institution and establish a digital forensic lab with a welcoming environment for highly motivated students who are interested in cybersecurity and forensics.
Advice for prospective graduate students
There are no barriers to success if you keep aiming for the sky with passion and perseverance! There may be some obstacles, but if you see those obstacles as power generators, you can move ahead confidently. In addition, it is very important to stay focused and keep yourself highly motivated..
Accomplishments during your graduate career
I was awarded the Love of Learning Award from Phi Kappa Phi and a Golden Key Research Grant from Golden Key honor society. I was inducted into Omicron Delta Kappa for leadership and exemplary character. I was a finalist in the Three Minute Thesis competition at FSU. I have twice been a finalist for the Graduate Student Visual Art Excellence Award. I was nominated for the Outstanding Teaching Assistant Award. I have held a PIE Teaching Associate Assistantship. I have been an invited speaker at several venues related to cybersecurity and forensics.