Gabrielle Haggins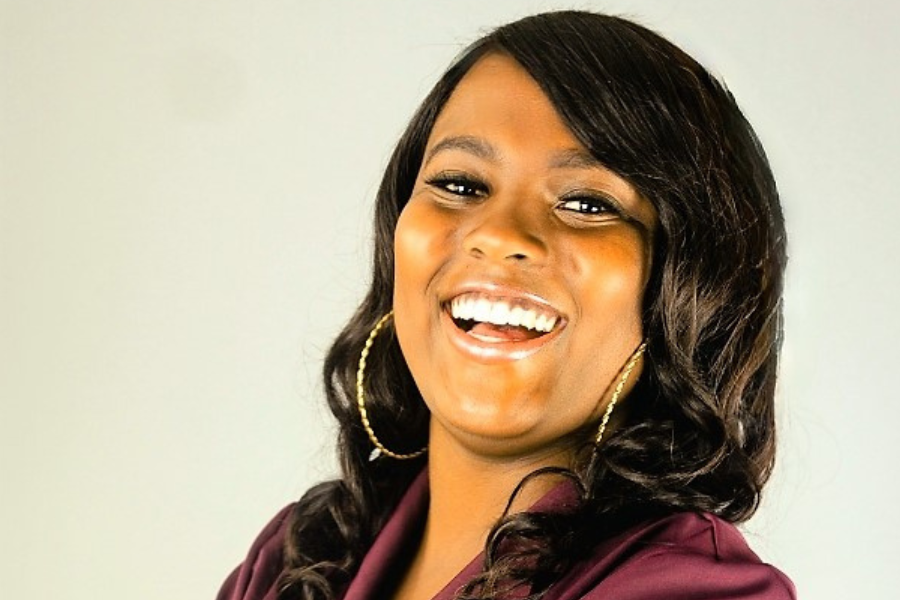 Become the representation in Higher Education!
Why FSU?
Researching the "right" doctoral programs can be stressful, but I took my time to analyze each of the shared interests in research within the programs, faculty, and FSU's commitment to student-centered education. Representation matters to me, and once I met my advisor Dr. Tamara Bertrand Jones, it was an instant connection to my overall education, well-being, and development. Based on our conversation alone, I knew I would get mentoring support and the opportunities to gain insight on so many opportunities that I believe are necessary for my future career objectives.
Motivation to pursue a graduate degree
My motivation to pursue a graduate degree stems from the lack of representation I saw in higher education as an undergraduate. I want to build bridges between first-generation college students from all diverse backgrounds and help them through their academic and professional development. Throughout my academic career, I realized that my passion is to help students, especially Black, Indigenous, (and) People of Color (BIPOC) to support them in experiencing the world. I will be the first person in my family to receive a PhD!
Importance and/or impact of research and work
My research reflects my personal experience of having the opportunity to study abroad in Cadiz, Spain. I explore strategies to eliminate barriers that contribute to low study abroad participation by BIPOC students. I became connected to the background content which not only was a learning experience, but also enable me to understand the roles and challenges that arise. I want to highlight resources available to support study abroad opportunities that can positively influence students of color on their personal growth, worldview, and career paths.
Career aspirations
My career aspirations are to continue to do research to eliminate several barriers that contribute to low participation rates among BIPOC students to study abroad. I want to assist students in their decisions to study abroad and participate in exchange programs. Most importantly I aspire to become the light for underrepresented students and grow within an environment that will allow faculty and students to challenge the status quo.
Advice for anyone considering graduate school
You are already taking the initiative to be part of that consistent change you see in the world. Find your passion and be the representation YOU want to see. Black and brown students in academia worldwide must challenge power structures, the status quo, and the foundations of ethics in the United States, regardless of how uncomfortable making the effort may be. I am a firm believer in "teaching the youth how to think, not what to think."
Accomplishments during graduate career
I knew that it was meant to be when I applied to the Higher Education Program; I wrote in my personal statement "I want to support incoming undergraduates transitioning from high school to college." Here I am, a proud instructor/ teaching assistant for the CARE Summer Bridge Program. This course serves as an introduction and an opportunity to learn more about the graduate school process and how to tackle some of the biggest challenges prospective graduate and professional students face. I am a part of a tremendous success that supports students to help navigate their path from undergraduate to graduate or professional school. I am also a proud 2022 recipient of the McKnight Doctoral Fellowship. While completing my master's, I had the opportunity to complete my practicum at the Center for Global Engagement. The center aims to create global awareness on campus and within the community through the students. The office provides the learning experience by giving students the opportunity to study abroad and exchange program experience. I also was able to obtain my ESL (teaching English as a Second Language) certification.