Ericha Stewart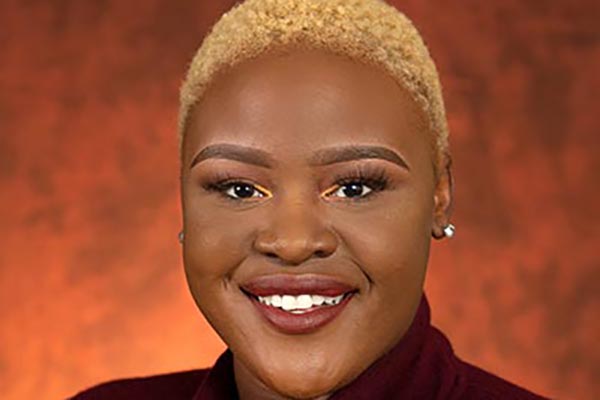 "Challenges are what make life interesting and overcoming them is what makes life meaningful"

Joshua J. Marine
College: College of Social Sciences & Public Policy
Degree Program: Public Health & Urban and Regional Planning
Degree: Master's
Why FSU?
FSU has a policy-based urban and regional planning program that also provides critical technical skill building for students. The program had a broad alumni base and a 95% job placement rate within a year. I also attended FSU as an undergraduate so it was less expensive to attend graduate at FSU because there was no relocation cost.
Motivation to pursue a graduate degree
I pursued graduate school because wanted to learn more about how social and political structures of geographic places ( i.e. states, regions, cities, neighborhoods) impact people's health so that I'd have the tools to be on the frontlines of creating cities that are built to decrease disparities in wealth, health, education, and quality of life.
Importance and impact of research
Urban planning is critical in guiding the physical growth of towns/cities, creating buildings, and the environment to meet various needs. Those needs are social, cultural, economic, recreational etc. and to provide healthy conditions for both rich and poor i.e. to all the classes and communities of the society, to live, to work, to play, and relax; thus bringing about the social and economic well-being for the majority.
Career aspirations
After graduate school, the goal is to be placed in a mid-level position at the Department of Housing and Urban Development.
Advice for anyone considering graduate school
Before starting your graduate program, write down your goals. Are there specific skills you want to learn? Is there a particular problem you are trying to solve at work? You should be clear about what you want to get out of the program before enrolling. The earlier you map out your desired trajectory, the easier it will be to identify the classes you should take or the experiences and projects you should seek out during your degree program.
Accomplishments during graduate career
Florida Chapter, American Planning Association Minority Scholar, 2018 Urban Land Institute Etkin Johnson Scholar, 2019 APHA Center for Climate Health and Equity Scholar, 2019 Urban and Regional Planning Student Association, President 26th Congress of Graduate Students, Deputy Speaker for Judicial Affairs 27th Congress of Graduate Students, Deputy Speaker for Communications COSSPP Diversity and Inclusion ADHOC committee.