Darryl Lovett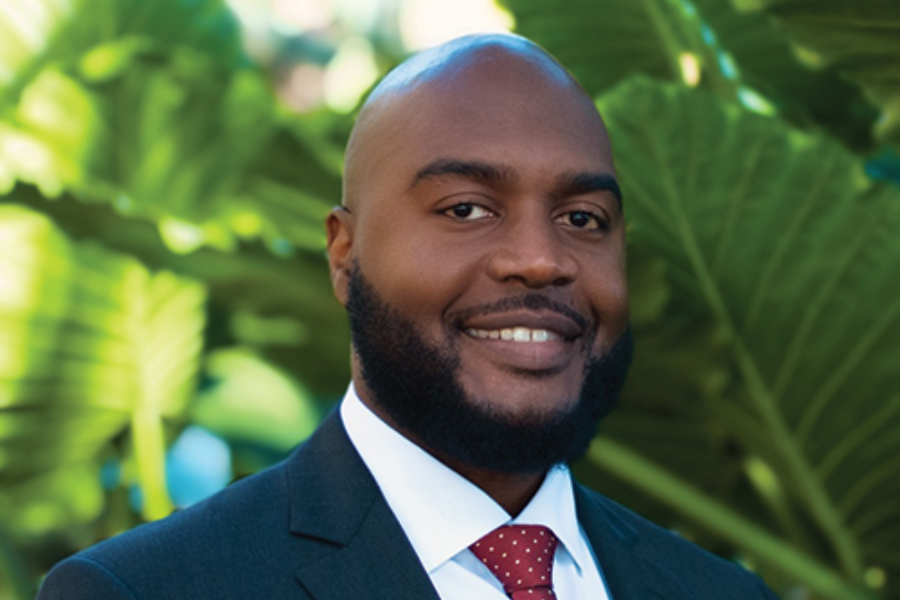 "The ability to further make change"
College: Education
Degree Program: Educational Leadership and Policy Studies
Degree: Doctoral
Why FSU?
The Department of Educational Leadership and Policy Studies offered an excellent curriculum for my area of interest. It was affordable and convenient for me as a professional staff member. As I researched and considered my options, I quickly learned more about the program's incredible faculty and leadership, which sealed the deal for me.
Motivation to pursue a graduate degree
I am constantly looking for ways to excel in all aspects of my life. As a first-generation college student with one graduate degree, I have challenged myself to continue learning, growing, and becoming the optimal version of myself. With the support of my partner, I knew this degree was the next step for me personally and professionally.
Importance and/or impact of research and work
As a Black male who attended a predominantly white institution, I faced many challenges as a student and often felt like I didn't belong. As a staff member and mentor to many students who identify like me, I hear some of the same sentiments. My research is necessary as I strive to expand the literature and guidance to support this population by examining the experience of participating in a mentorship program and how it influences a sense of belonging.
Career aspirations
Over the years, my career aspirations have shifted as I continue to grow and learn more about myself. My desire to motivate and inspire students and staff alike to find their purpose and live for it has remained constant. I aspire to create opportunities and support people to develop and know their value in the process.
Advice for anyone considering graduate school
Do your research and find the right option that aligns with your goals and you as a person. It will be a pivotal time in your life when self-exploration and growth will happen. Be open to any possibility, and do not go in close-minded.
Accomplishments during graduate career
I am proud of the opportunity to serve as a member of the Student Leadership and Planning Committee for my program. Also, I was invited to co-author a book chapter.