Danielle Davis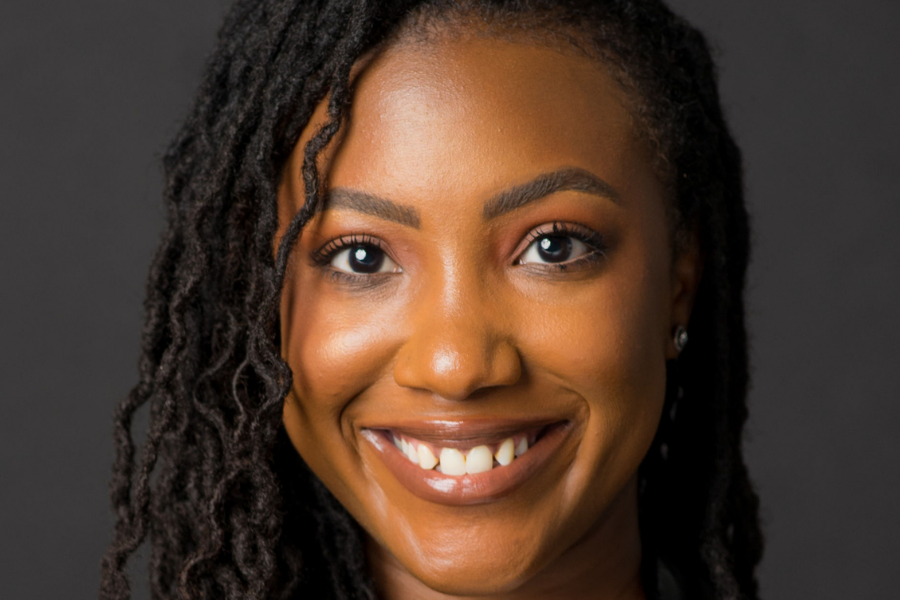 "Explore new and challenging ideas"
Why FSU?
The Musicology program at FSU blends historical and global approaches to music history. Many graduate programs across the nation tend to separate historical and ethno-musicological fields, but here the faculty support a big "M" musicology approach to learning and research. I knew upon my first visit that this program's commitment to research and performance through the world music ensembles would be the perfect fit for me to achieve my goals.
Motivation to pursue a graduate degree
My initial interest in continuing my graduate studies came from my observing micro-aggressions in the music classroom as a student and teacher. I also noticed the lack of representation of minoritized cultures in the repertoire and wished to fill the gap with more accurate, updated interpretations of musical cultures people of color engage with every day. I knew I wanted to be an ethnomusicologist so I could learn how to approach any music from around the world in my teaching with care and creativity.
Importance and/or impact of research and work
My research focuses on the cultural productions of Virginia-based artists Shay Haley, Chad Hugo, and Pharrell Williams. One of the key interventions of my work is to historicize their contributions and their hometowns in Hampton Roads, Virginia, in southern hip-hop. I suggest that, as artists and record producers, their music from the early 21st century is an invitation to hearing the U.S. South as a rich cultural landscape created by interracial intimacies.
Career aspirations
I hope that I can build publicly accessible digital histories about sound and music that connect academic and general audiences. I aspire to connect musicians from underrepresented communities with global musical practices, whether they are traditional or contemporary. In the next ten years I see myself working as a tenured faculty who teaches future educators how to critically engage cross cultural musical collaborations with empathy and care.
Advice for anyone considering graduate school
Allow yourself time to find your project without forcing yourself to come to conclusions about what your scholarship will present. It would be wise to come to your studies with an open mind. Work on accepting that learning at the graduate level requires many moments where you will be challenged not just intellectually, but also socially and emotionally, to take in new forms of information.
Accomplishments graduate career
I am proud of the following accomplishments:
Middle East World Music Ensemble, Director (2020-2022)
Program for Instructional Excellence, Associate (2020-2021)
Society for Musicology Pedagogy Committee, Chair (2020-2021)
Recipient of the Mellon/ACLS Dissertation Innovation Fellowship (2023)