Cui Jing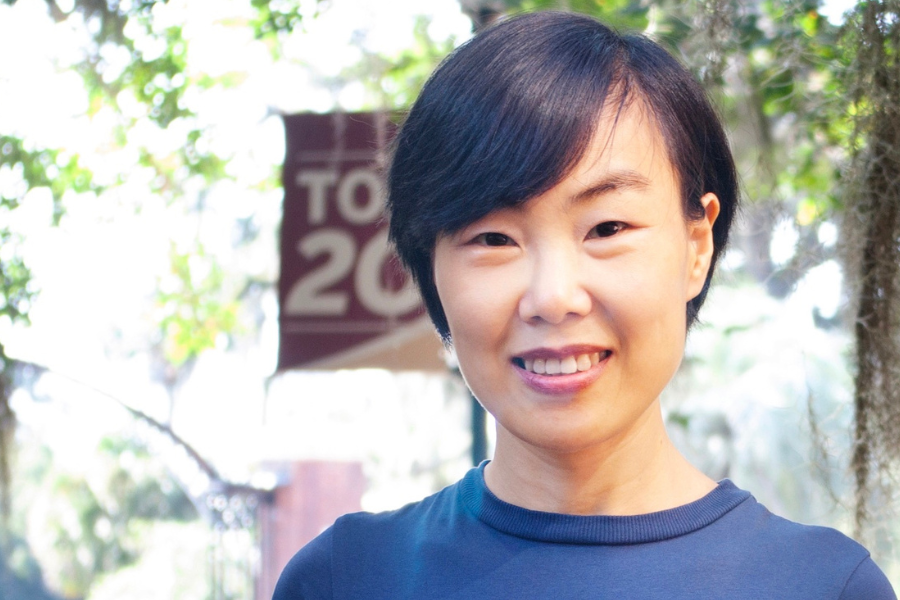 "Life changing experience"
Why FSU?
Prior to starting my Ph.D. in the Department of Art Education, I had a studio art background, took psychology classes, and had had personal experiences in using art for my well-being, but I knew little about art therapy and the program. So, I expected a program that emphasizes art to best fit my MFA background. It was a simple decision for me to choose FSU when I saw the big bold words on the Art Education website "ART for Life". I knew it was it. Luckily, in 2019, I was accepted to my dream school and the only school I had applied to, the Art Therapy doctoral program at Florida State University.
Motivation to pursue a graduate degree
When I first came to the United States to pursue my MFA degree, being a stranger in a strange land, I faced confusing and disappointing times. That was a long, hard period of self-analysis, but I realized I had gained an unexpectedly deep level of self-knowledge through my art, something I had never really considered when I was in China. When I was told that there was an art therapy graduate program that I should consider applying for, something suddenly clicked. Art therapy was the discipline I had been looking for. I am passionate about exploring the power of art and use it to benefit everyone's well-being.
Importance and/or impact of research and work
My dissertation research focuses on why and how students from China may experience and express alienation, particularly from dual Western and Eastern perspectives, and how art may compassionately diminish barriers and facilitate connections to address such social isolation. The findings of this study may provide insights into the use of art as a bridge for community building and promoting cross-cultural understanding, which may have broader implications for the integration of international students into their host communities and for art therapists who are addressing such alienation in their clients.
Career aspirations
I yearn to unveil the transformative power of art therapy, making it accessible to all as a means of enhancing their overall well-being. Art therapy should no longer remain confined solely to those with clinical diagnoses; instead, it should be embraced as a tool for improving the quality of life for everyone. In a world where the economy and technology have advanced at an unprecedented pace, it becomes all the more crucial to allocate time to nurture our inner selves and prioritize our mental health. I am committed to dedicating myself to researching and exploring innovative ways to achieve this through ART.
Advice for anyone considering graduate school
It is essential to follow your passion and curiosity to pursue a higher education in graduate school. It will be the most beautiful thing to happen to you if you do so. Otherwise, it can be a suffering experience because research is challenging and "boring" if you don't love it.
Accomplishments during graduate career
I am proud to have received the following grants and awards: Presentation Grant Funds (2023), Congress of Graduate Students, Florida State University; 2021-2022, AATA Prasad Family Foundation – International Student Scholarship, American Art Therapy Association; 2021, Ada Belle Winthrop-King Visual Arts Endowment, College of Fine Arts, Florida State University; 2021 Ada Belle Winthrop-King Visual Arts Endowment, College of Fine Arts, Florida State University; 2020, AATA 50th Anniversary Scholarship Fund, American Art Therapy Association; Florida-China Linkage Tuition Exemption Program, Florida; Frances E. Anderson Scholarship, Art Education Department; Adelaide D. Wilson Graduate Fellowship, Florida State University