Chélynn Randolph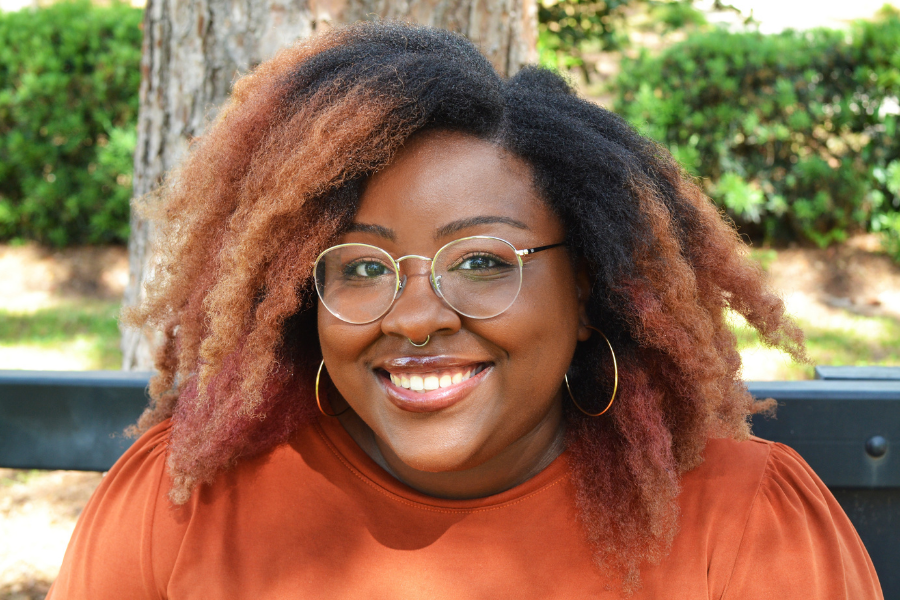 "Black and Brown scholars are needed"
Why FSU?
I chose to attend FSU for my PhD for several reasons. The main one is I felt welcomed during my interview and could feel that the faculty would support me even though my research interest did not match up with their current research. The Marriage and Family Therapy Program at FSU is also well known for producing the top scholars and educators in the field, and I wanted the chance to be a part of such a highly regarded program. Lastly, I knew that I would get the adequate research experience necessary to be competitive on the tenure-track job market.
Motivation to pursue a graduate degree
I decided to get my doctorate because I want to be a professor in a clinically based marriage and family therapy program where I have a hand in teaching new generations of therapist. I also knew I wanted to do research that would benefit my community, so I decided to continue on after my masters degree.
Importance and impact of research
My research is important to me because a lot of the focus on Black Americans and therapy is about how stigma contributes to treatment resistance. There hasn't been a lot of work on how Black Americans overcome stigma in order to seek help. I believe once we have a better understanding of that, we can do a better job of closing the treatment gap.
Advice for prospective graduate students
My best advice for someone considering graduate school is that if you are considering it, even just a little, then go.
Accomplishments during graduate career
Being awarded the McKnight Dissertation Fellowship in 2021 and the Family Process Institute New Writers Fellowship in 2020. Also, being a CARE Bridge to Graduate School mentor and an Undergraduate Research Opportunity Program mentor. Both have brought me a lot of joy during my graduate career at FSU. Lastly, in 2020, I was a recipient of FSU Graduate School Dissertation Research Grant and the Health and Human Sciences Jeff and Nancy Robison Scholarship.
Career aspirations
I want to be a professor in a clinically based marriage and family therapy master's program while also maintaining my private therapy practice.