Brittney Dennis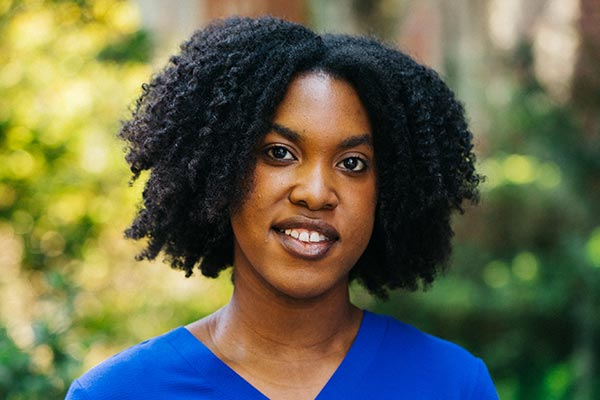 "Small, steady changes. Growth. Lifelong joy."
Why FSU?
I chose FSU for graduate education after my prospective visit because of the way the people in the sociology department made me feel welcomed. I also had a generous offer in the offer letter I received which I thought was competitive and showed that FSU is serious about recruiting top talent.
Motivation to pursue a graduate degree
I was motivated to pursue a doctoral degree in the field of sociology because of the impact that sociological research has on changing our society for the better. I wanted to become an expert in the skill set necessary to track social patterns which enables sociologists and other social scientists to create the interventions necessary to enact change.
Importance of research and work
I research race and gender disparities in society. One of my projects will be focusing on racial/ethnic and gender disparities in tracking student success outcomes of individuals attending institutions of higher education. This work is important because generally when we think about the students who utilize student success centers, we expect results in terms of success in the university/college setting and success in obtaining a viable career upon graduation. However, this is not always the case and some groups achieve success at different rates than other groups. This calls to mind important factors to pay attention to in how we are measuring and gathering data on student success as well as who we identify as benefitting from utilizing student success centers. 
Career aspirations
It is my aim upon graduating with my doctoral degree in sociology to go directly into a higher education executive administrative level career. I will focus my job search on positions that advocate for diversity, equity, and inclusion. This would entail applying for higher education executive positions like Director, Diversity and Inclusion or Senior Assistant Director of Admission for Diversity Outreach.
Accomplishments during graduate career
I was awarded the 2015-2016 Leslie N. Wilson-Delores Auzenne Assistantship and inducted into the Florida State University Fellows Society: https://gradschool.fsu.edu/funding-awards/graduate-school-fellowships-and-grants/fsu-fellowship-recipients-members-fellows-6
I wrote an article for an academic blog, Sociology Lens on race and cultural hegemony: https://www.sociologylens.net/topics/culture/on-cultural-hegemony-cultural-appropriation-and-blackness/15152
I wrote a book chapter for an edited volume on race: https://us.sagepub.com/en-us/nam/getting-real-about-race/book249394#description
Advice for anyone considering graduate school
The advice I would offer for anyone considering graduate school is to try to figure out your career aspirations before entering a program. Something that isn't always made transparent at the undergraduate level is how specific and tailored masters or doctoral programs can be. So it's best to make sure that your graduate program will work for your needs and goals.