Beverly Graham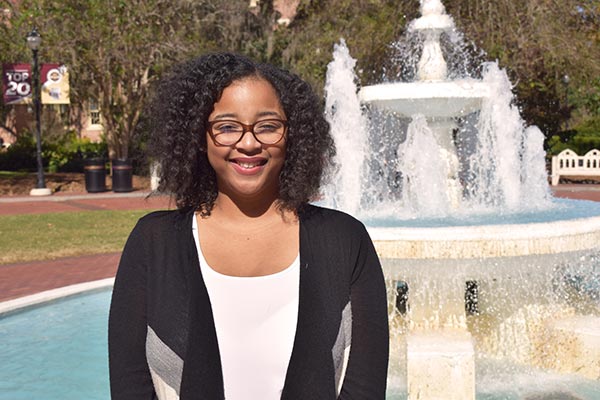 "My education will affect many lives."
College: Communication and Information
Degree Program: Integrated Marketing Communication
Degree: Master's
Award: FAMU Feeder Fellowship (2019)
Why FSU for the graduate degree?
I've had the pleasure of witnessing the preparedness and success of FSU's alumni. After working with several FSU alumni and doing research on the communication's program, I knew it was the school to increase my knowledge and skill set.
Motivation to pursue a graduate degree?
I desire to develop programs and businesses that will later have a positive holistic effect on low-income communities
Importance of your research and work?
Minorities lack representation in many areas. There is a lack of marketing that stresses the need for more minorities in all professional fields and even in receiving advanced degrees in higher education. I want to increase the representation.
Career aspirations
I aspire to be the head of marketing and communications at a company that shares my vision for increasing minority representation. Through such experience, I hope to build my network and skills that will allow me to implement programs and businesses that will further this vision.
Advice for anyone considering graduate school
Graduate school may not be for everyone, but do not create excuses to avoid graduate school. Your education is an investment; take it seriously, and take advantage of the resources provided.