Alberto Garcia Marrero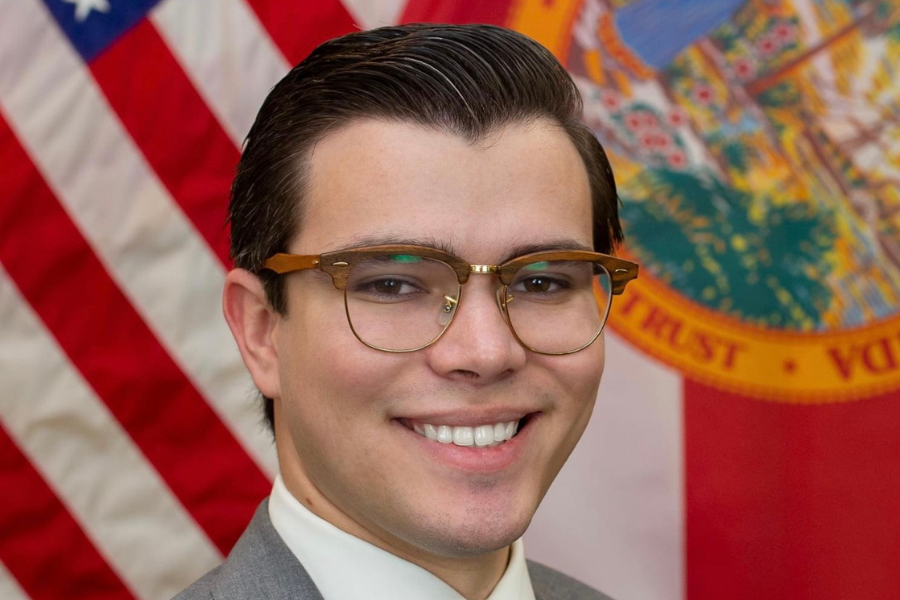 "It changes how you think, dramatically"
Why FSU?
I chose FSU for my Law degree because of its proximity to government and its well known reputation in government and the legislative process. From where the College of Law is located, I can step into legislative session and watch debate on bills in real time, listen to oral arguments before the Florida Supreme Court, or see the governor speak with other members of the cabinet. These are opportunities that I never could have had going anywhere else in Florida for law school. I also chose FSU because it was a place where I could continue to grow my network beyond my hometown of Miami and gain a more statewide network, which I have. As the center of government in Florida, Tallahassee--and by the same token FSU--is the place to be to truly grow a network and build relationships that will last a lifetime.
Motivation to pursue a graduate degree
During my life I knew that I always wanted to go to law school, especially because of my desire to make a difference in this world. However, before coming to FSU for law I pursued my MBA because I knew that a graduate education opens a great deal of doors. I then enhanced that experience by coming here to FSU for law school and have been able to couple my two experiences to make me an asset at any endeavor that I pursue, whether professional or personal.
Importance and/or impact of research and work
Working as a Gubernatorial Fellow has allowed me to contribute to the success of our state and to the future of public servants like myself. And being a law student is all about pursuing a career working to make our world a better place for all of us, especially when I look to be a federal judge to make a difference to millions of lives at a time. The work I do as a Gubernatorial Fellow has only enhanced that ability to give back and to make a difference in the lives of Floridians. Working with the Division of Emergency Management within the Executive Office of the Governor I have been able to see the forefront of emergency management in our state and how the work of a few can impact the lives of thousands and millions across our emergency-prone state. This level of service is something that I would not have been able to achieve until I joined the judiciary, and to be able to have this great an impact at the age of 24 is remarkable and an honor.
Career aspirations
Much of my life I aspired to be a top lawyer, but a few years ago I realized that my true goal in life was to one day be appointed to the federal judiciary and perhaps even to the highest court in our country, the Supreme Court. Coming from a country where the separation of powers is not respected and where the Bill of Rights is not enforced against the government, I take the role of the judiciary seriously in keeping government in check and in making sure that the separation and balance of powers is maintained--and I hope to one day be a part of that balancing. I also hope to continue to grow my philanthropic work and turning what started as a small scholarship for first-generation students into a full-fledged foundation that will support students across the state of Florida, if not the country.
Advice for anyone considering graduate school
It needs to be a decision that you are absolutely sure you want to pursue because it will not be easy and will challenge you in every way, but the rewards are totally worth it. When starting graduate school, you are expected to be an adult and to conduct yourself as one, knowing well the responsibilities and obligations that come with that. No one will hold your hand or coach you, there is a lot of self-teaching involved. Don't get me wrong, professors will help as best they can, but you must be willing to put in most of the work and effort because at the end of the day that is exactly how you learn to teach your brain to think differently. But again, the rewards are worth it, and I think having that additional experience makes anyone an asset for any job they wish to pursue.
Accomplishments during academic career
One of the greatest accomplishments I had during my academic career, albeit at my alma mater, was the establishment of a first-generation scholarship at the age of 22--the youngest in FIU history. I did this by working with our foundation and bringing down barriers that were in place for young alumni to become donors of the university, and eventually that led to the creation of the Pathway to Philanthropy program, which allows a path for young alums to establish themselves as philanthropist at the university. The program has raised over $1.5 million in funds in less than two years for efforts at the university, and I am proud to have been the founding member and catalyst for such a remarkable program.
Aside from my philanthropic work, I also love mentorship, and although it may not be a forward-facing accomplishment but rather an inward one, I have enjoyed being a guest lecturer for the FIU Honors College once a semester for one of the pre-law classes there. Having the experience to teach students once a semester for the past three years has been a blessing, and I have learned as much from the students as they have from me during those sessions. I have gained incredible mentees from those classes, and I hope to continue teaching as a hobby in the years to come, especially as a teaching assistant at the College of Law here at FSU.