Alana Nelson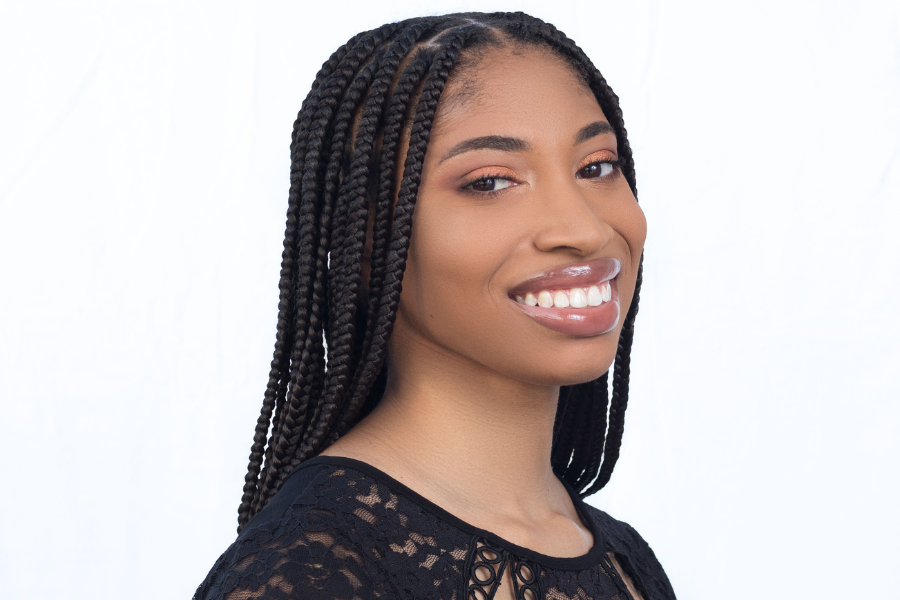 "It's a major career builder"
Why FSU?
The College of Motion Picture Arts has one of the top Film Production programs in the United States with one of the most comprehensive curriculums available. The faculty-to-student ratio is quite high, so I knew that I would have the guidance I needed readily available. This program also tries to mirror the practices of the professional film world as accurately as practicably possible, giving the students the tools they need to navigate the film world with the highest proficiency.
Motivation to pursue a graduate degree
I realized that I still had so much more to learn in the world of film and that I needed to be in an environment to nurture this yearning for more knowledge. I knew that pursuing a graduate degree would allow me to meet like-minded people whom I could learn and create stories with. Storytelling is my biggest passion, and I needed to orient myself in a space that would encourage my creative ambitions as a filmmaker. It was important for me to learn more about the necessary tools required to tell the most striking and emotionally impactful stories.
Importance and/or impact of research and work
Storytelling has always been one of the pillars of humanity. Not only do we connect with the stories, but we also connect with the emotions of the storyteller and the story's characters. Stories are one of the most powerful ways through which people can make sense of the world and feel connected to those around them. Film is a medium that allows me to tell not only my story but also the stories of others in a vivid and visual impactful way.
Career aspirations
My primary interest in film is post production, so I hope to be an editor for narrative television or film. One of my long-term career goals is to open a post production house that would serve as a hub for finishing various narrative projects.
Advice for anyone considering graduate school
I think it is important to understand why you are truly passionate about furthering your studies. I would also consider all the ways you could be potentially adding to your field of study and what new perspectives you could bring. It's also good to think about how a graduate degree can help support your long-term career goals.