Jeremy George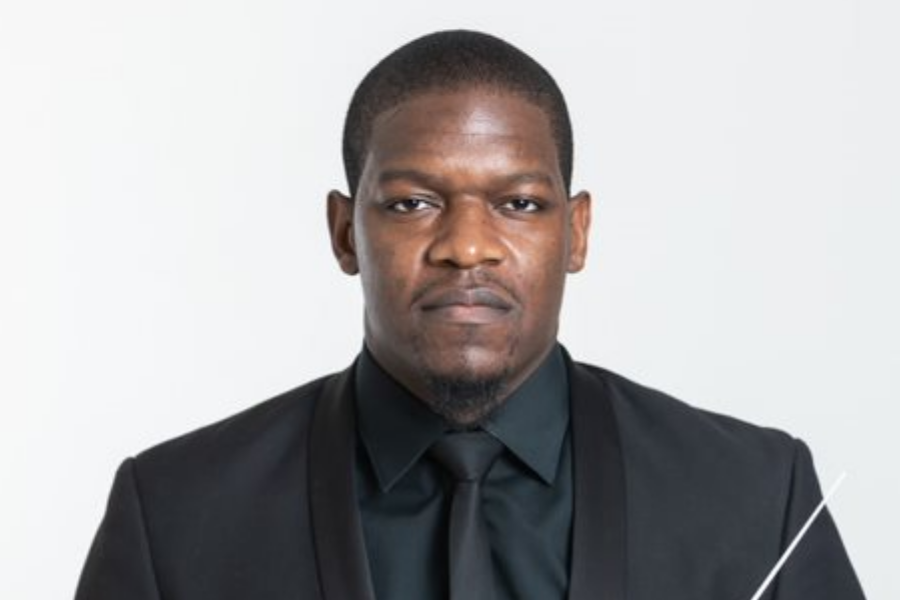 "Gives access to more career opportunities "
Why FSU?
First, I decided to attend Florida State University (FSU) because the FSU College of Music is second to none in the field of music education. Second, the FSU College of Music PhD program also offers an extremely flexible curriculum for each student to gain knowledge based on their interests as they matriculate through the program. Last but not least, my family has made a home here in Tallahassee since 2011, and the decision to attend FSU was a very comfortable one for me, my wife, and my three children.
Motivation to pursue a graduate degree
After receiving my undergraduate degree in music education, I served as a band director for ten years. After year three, I enrolled in the Master's of Music Education at FSU. While matriculating through the program, one of the professors mentioned that I should think about pursuing a PhD at FSU. After building a successful band program on the high school level, I knew there was more for me in higher education, so I had a conversation with my family and they gave me their blessing to move forward with my graduate journey. Most importantly, I would be the first in my family to receive a terminal degree.
Importance and impact of research
My research investigates the influence of gospel music on jazz pedagogy. More specifically, I study how growing in the gospel music culture affects the way collegiate jazz educators teach jazz. I believe that this research will be a beacon of light for African American gospel music. In today's society, there should be a focus on the Black story and how African Americans influence human life, and I really hope that this research does just that.
Advice for prospective graduate students
Be sure to do your research on the institution, geographical location, program curriculum, and, the professors. Choose the school that best fits your needs as a professional and as a student. No graduate program will be easy, but knowing that you are in an environment that will support you during your process will make it that much better.
Accomplishments during graduate career
In February 2021, I presented my research at the Desert Skies Music Education Research Symposium. My research was well received by prestigious professors from various universities across the country. This experience was a highlight in my academic career that I will cherish forever. I recently joined the Florida Education Fund family as a McKnight Dissertation Fellow. I hold performing artist endorsements for several bass companies such as Anaconda Basses, DR Strings, Gallien Kruger Amps, Aguilar Pickups, and Inearz Audio.  
Career aspirations
After completing my terminal degree, it is my desire to engage in music education as a professor where I can instruct future music educators in jazz and contemporary music education in efforts to help them become more well-rounded teachers. I would also like to serve as a resource for surrounding secondary level music educators to aid in instructing their jazz and contemporary music ensembles for performance through clinics and masterclasses. I would also like to build a network of band directors and host yearly jazz education and popular music summits that focus on the curriculum development and pedagogy of jazz/contemporary music ensembles in secondary education.