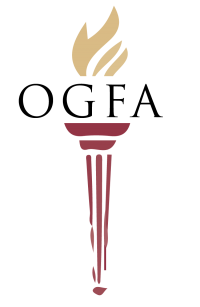 The Office of Graduate Fellowships and Awards assists current FSU students with articulating their interests and ambitions in support of identifying and applying for external fellowships, scholarships, grants, and awards. Through our holistic approach, we are able to walk alongside students throughout the entire application process, offering tailored guidance at every step along the way. We regularly offer presentations and discussions for colleges, departments, meetings, and classes. Our workshops are designed to meet students where they are, covering both the basics of applying for external funding as well as in-depth advice for specific funding opportunities. The core expression of our mission, though, is the individual support we offer to students through one-on-one meetings, custom advice, and careful review of application materials.
 
---
Funding Alerts
Fellowship program for doctoral candidates in Industrial-Organizational Psychology from the Human Resources Research Organization.
Deadline: July 1
Open to those who have finished dissertations between July 1, 2015 and June 30, 2017 in the fields of Biological Sciences and Humanities & Fine Arts.
Deadline: July 5
An expansion of the 2017-2018 Fulbright English Teaching Assistant program in Brazil to teach English from February-October 2018.
Deadline: July 14
U.S. State Department sponsored international exchange program offering opportunities for students to undertake graduate study and advanced research worldwide or to teach English abroad.
Internal Deadline: August 30/31
Dissertation Research Award program from the American Psychological Association to assist science-oriented doctoral students of psychology with research costs.
Deadline: September 1
Spend 12 weeks at the National Academies in Washington, D.C. learning about science and technology policy and the role that scientists and engineers play in advising the nation.
Deadline: September 8
---
Upcoming Workshops
---
Get Started
Set up a meeting with us and start your funding search today.
Find Funding
Access the Pivot funding search database and check out the Graduate School's internal fellowships and awards.
Resources & Workshops
Find resources and workshops to assist you in your search for external funding.