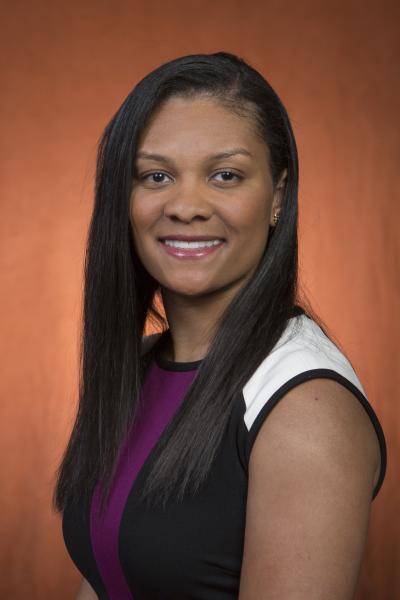 Erin Harrell
McKnight Doctoral Fellowship
Psychology
I am pursuing a graduate degree because I want to help others fight for their future, the same way that I am fighting for mine. After being admitted to the doctoral program at Florida State University after being out of school for ten years, I was given something that I was raised to believe didn't exist when I was growing up, a second chance.   
As I work towards earning my PhD in Cognitive Psychology, my research will focus on human factors and aging, specifically on how we can combine technology and psychology to improve older adults' interactions with the systems and equipment they must rely upon daily. My goal is to use the knowledge gained while working on my PhD to help improve designs in a number of areas that will improve those processes and products in the healthcare industry that allow older adults to remain independent longer. Research in this area is important because by the year 2050 the number of adults 55 years of age or older will exceed 120 million (U.S. Census Bureau, Population Division, 2002).  We need to be knowledgeable of the factors that will have the greatest influence on the performance of this age group while accommodating for age-related changes that impact our cognitive abilities. 
According to the Pew Research Center, an African-American student is "less likely to say that they have pursued personal learning activities in the past year by margins that differ significantly from white adults." As a McKnight Fellow, not only do I have the unique opportunity to change these predictions, I have the financial peace to focus on my research, which in turn will allow me to successfully navigate the PhD and have a positive impact on the African-American community.   
My future career aspirations include pursuing a career in research and academia where I can mentor other African-American students and work to ensure that as technology advances, we will not continue to be underrepresented in STEM. After all, there is still much work to be done so that the designs and interfaces implemented in the future offer high usability for both younger and older adults alike.